According to Sky Sports, Manchester United will revamp their squad this summer by selling off fringe players while replacing them with world class players. The club are reportedly interested in signing just three players who can help them compete for the Premier League title and other trophies.
Club manager Ole Gunner Solskjaer is optimistic of finishing in the top 4 this season cause it will put United in a better position to attract Europe's finest players while selling off fringe players.
Here are the three players Manchester Untied could sign:
Jadon Sancho: According to Goal.com, Manchester United are closing in on signing Borrusia Dortmund superstar Jadon Sancho, The 24-year-old wants to play for Manchester Untied and has reportedly agreed personal terms to join the club this summer.
Although, United will have to pay Dortmund $100m-$80m if they really want to sign the talented 21-year-old England International.
Jack Grealish- The talented English man could be heading to Manchester United. Grealish is known for his incredible dribbling skills that enables him skip past defenders but not challenges. He is the most fouled player in the Premier League this season. But despite been fouled consistently, Grealish is also know for his creativity, fantastic ball control, intelligent link up and goals.
If he joins United this summer, he will certainly offer them the extra firepower to compete for the Premier League title and probably win it. Added to that, Gealish instinctive desire to dribbling past defenders could help United win more penalties and free-kicks in good area because he will be fouled.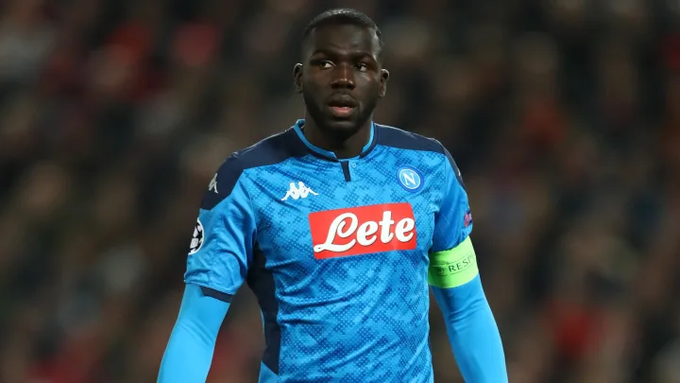 Kalidou Koulibaly- Napoli and Senegal captain Kalidou Koulibaly will be changing clubs this summer and could be moving to Manchester United. The 30-year-old is world class centre back who can offer any club the physical presence, aerial prowess, excellent communication skills at the back which will certainly help David de Gea regain his confidence.
He is also very fast\ and very good intercepting or making the last ditch tackle. Although, signing Koulibaly will be expensive. He will cost any club interested in his service $90m or more to sign.