According to the Sun, Arsenal have reportedly been offered the chance to sign Barcelona's play maker Philippe Coutinho this summer. According to the Sun, the Gunners will sign him if they offer Matteo Guendozui plus £9m for the former Liverpool star who have failed massively to expectation since swiping Anfield for Camp Nou.
Coutinho is a super talented player who can change the dynamics of any game by orchestrating the flow or scoring the match winning goal. What makes him really special is his ability to play various attacking roles at once while remaining disciplined and organised.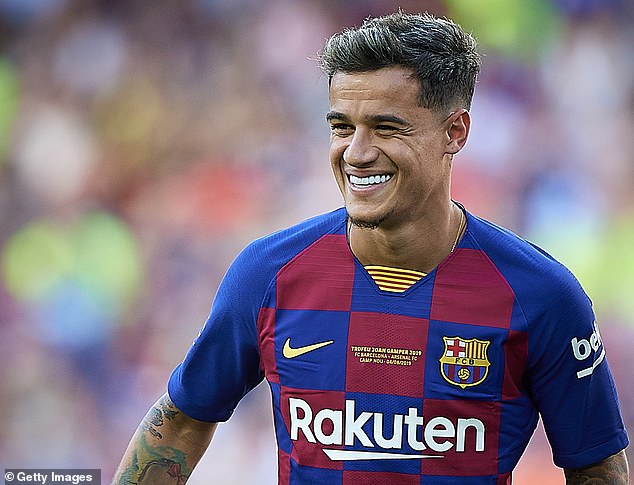 Barcelona paid £142m for the Brazilian superstar back in 2018 cause they saw a world class player who possessed similar qualities to Andres Iniesta. Although, things didn't work out as planned at Barcelona and Bayern Munich, but that doesn't main Coutinho is a bad player.
He just needs a manager who can help him rediscover his brilliant best and boast his confidence. Arteta is the right manager for that task but first, he has to win a trophy to win on Saturday. He has to win the FA Cup to qualify Arsenal to the Europa League which in turn will provide the Gunners the finances they need to strengthen the squad and sign Coutinho.
But the question remians should Arsenal offer Matteo Guendouzi plus £9m for Philippe Coutinho.