Manchester United starlet Mason Greenwood is rapidly developing into one of the best players in the world. His development is frightening and various managers and pundits have complimented him by describing his breakthrough as the best thing to ever happen to Manchester Untied since Alex Ferguson won his 13th Premier League title in 2013.
Already, Greenwood has already elapsed two Manchester United records. He is now the second teenager to score in three consecutive Premier League appearances for Manchester United, following on from club record goalscorer Wayne Rooney back in February 2005. If he scores against Southampton on Monday, he will instantly go into the record book.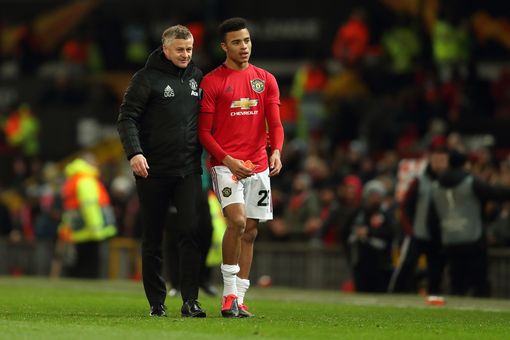 He has also scored 9 goals this season and surpassed Marcus Rashford for the most Premier League goals by a Manchester United player before turning 19! What makes the lad special is his phenomenal technique, creativity, pace, ferocious shot and adaptability.
The youngster can use both feet adequately and play in various offensive positions which Wayne Rooney and Cristiano Ronaldo struggled to do when they were 18-years-old.
Mason can play as centre forward, second striker, winger, attacking midfielder or even as number 10. His shooting power is extraordinary high, that boy can shoot!
United now have a potential world class player who will need proper guidance from Ole Gunnar Solskjaer and the senior players in the team to realize his potential.
If Greenwood can buckle up more and concentrate on improving his game, there's no doubt he will be competing with Kylian Mbappe for the Ballon d'Or in the next two or three years.