Real Madrid are on the verge of winning their first La Liga title in 3 years. Los Blancos will be crowned La Liga Santender champions if they beat the inform Villarreal at the Alfredo Stefano stadium regardless of whether Barcelona win or lose to Osasuna.
Madrid are 4 points ahead of Barcelona and need just three more points to claim the nation's top prize- the league title.
Although, ending Barcelona's strong hold on the La Liga title wasn't easy. Real Madrid had to work extremely hard after the restart of the La Liga season by winning 8 consecutive games. They fought till the end and had Sergio Ramos to convert crucial point kicks or free kicks.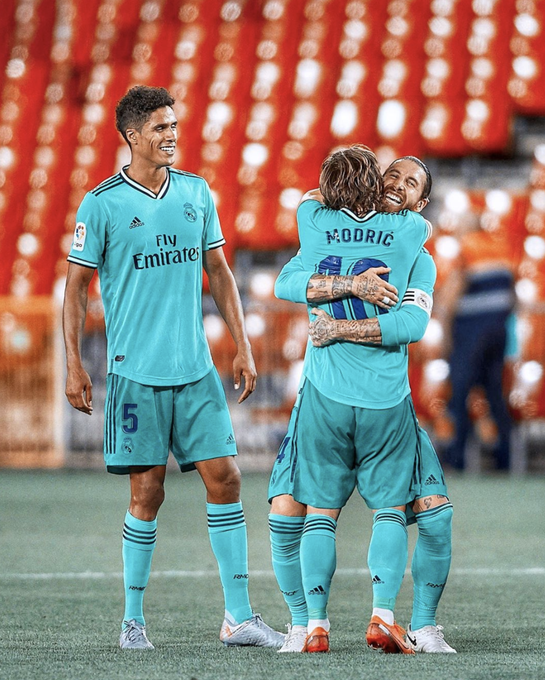 Los Blancos were simply more focused and overly determined then the lackluster Barcelona.
Barca meanwhile struggled with form, consistency and institutional crises. The club is currently submerged in internal politics and players contract disputes. Even the club's talisman and captain Lionel Messi is not so sure if he wants to extend his current 12 month contract.
For the first time in 14 years, Messi could finish a league season trophy-less. A fate he is no longer used to having won 38 trophies with both club and country along with 216 individual awards and recognition.
Losing the La Liga title to Real Madrid was inevitable, Barcelona currently lack leadership from the top to the bottom and that has even affected the performance of the best player in the world.