Barcelona will play Bayern Munich in the quarter of the Champions League at the famous Estadio Da Luiz stadium and will be hoping to win the much anticipated clash. Quique Setien and his men must have known by know that Bayern Munich are the strongest and most consistent team left in the competition.
They've picked up maximum points in this season's competition and have won all eight of their Champions League fixtures this term while scoring 32 goals including a 7-2 mauling of Totteham Hotspur.
Against Barcelona, Bayern Munich have won six times, drawn 2 and lost 2 in their last 10 meeting which should give the Bavarian giants a lot of boast going into the quarter final clash. But, beating Bayern Munich won't be that hard if Barcelona do the following things properly.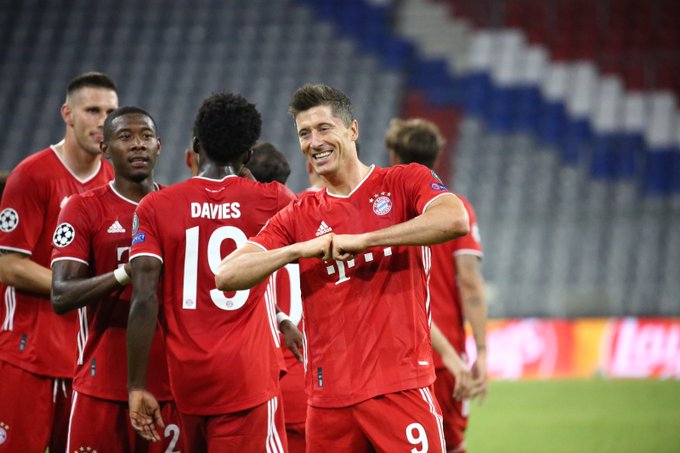 Barcelona must man mark Robert Lewandowski out of the game- On current form, Roberto Lewandowski is the best player in the world not Lionel Messi. The Polish striker has scored an incredible 53 goals with 21 assists in 44 appearances in all competition while winning 4 domestic trophies.
In terms of goals, assist and team work, no other player in the world rivals the in-form striker. Barcelona will be knocked out of the competition if Robert Lewandowski and his striker partners Sergi Gnarby, Thomas Muller, Kingsley Coman and Ivan Perisic are allowed to roam freely.
Lewandowski must be man marked tightly and restricted from having too much touches on the ball. Marking him out of the game instantly gives Barcelona a 65% of winning the game.
Barcelona must start Ousame Dembele and not the Antoine Griezmann to keep Alfonso Davies at Bay– Quique Setien must start Ousame Dembele in the left hand side in other to keep the lightening quick Alfonso Davies at Bay.
Dembele's presence will force the 19-year-old left back to think first about defending and not about bombing up and down the left hand side with tenacious power and purpose. Davies style of attack is similar to Trent Alexander Arnold but the difference is that he runs as fast as Kylian Mbappe..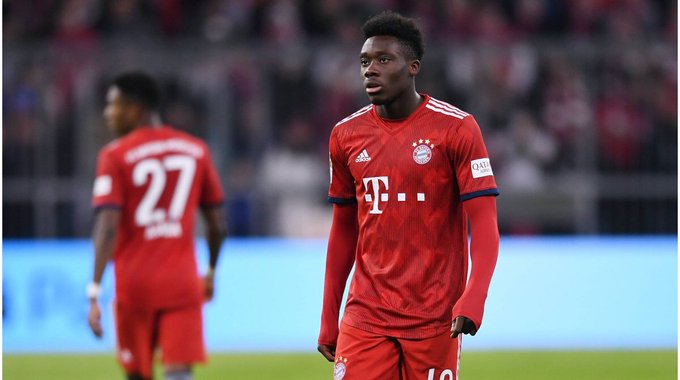 How then do you stop that kind of player? Simply play an equally fast attacker to keep him at Bay and not a slow and lethargic player like Antoine Griezmann.
Barcelona must dominate the midfield– Bayern Munich do have sensational players in the midfield like Philippe Coutinho, Thiago Alcantara, Leon Goretzka and Corentin Tolisso but Barcelona have a better midfield depth.
The likes of Sergio Busquet, Arturo Vidal, De Jong and the sensational Lionel Messi can dictate the tempo of the game and restrict Bayern from creating any meaningful chances upfront. The game will certainly be won in midfield and Barcelona do have the edge with Lionel Messi linking midfield and attack.