Barcelona will certainly be overhaul the squad this summer after suffering the biggest defeat in the club's history. The Bluagrana giants were humiliated 8-2 by a rampant Bayern Munich team who needed just one match to prove their heads and shoulder above Barcelona.
The post match analyses from the club president Josep Bartomeu and Gerard Pique exposed the frailties in the team; structural adjustments that must commence from the top as well as the need to appoint a top manager and sale off most of the first team players who have outlived their usefulness
Here are the players Barcelona must now sale this summer:
Ivan Rakitic– Barcelona will certainly be getting rid of the Croatian international who has fallen down the picking order at Camp Nou since De Jong arrived from Ajax. He will be the first to leave the club as Barcelona attempts to revamp their aging squad.
Luis Suarez– Barcelona have to sign a long term replacement for Luis Suarez who will be turning 34 when the new season starts. The Uruguay superstar still remains an elite striker but its time Barca signs Lautaro Martinez and bid Luis Suarez farewell.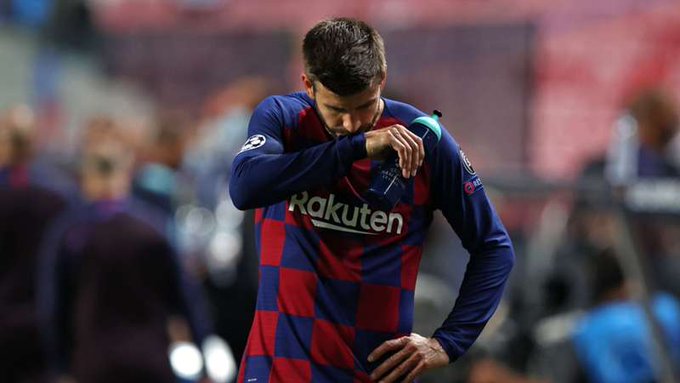 Gerard Pique- The towering defender have made it clear he will leave the club for younger and fitters players to come in. He accepted that Barcelona has hit rock bottom and now its the time for him and other veterans to leave the club. Losing 8-2 to Barcelona is a massive embarrassment to a club of Barcelona stature.
Sergio Busquets– The Spaniard is still revered as one of the best defensive midfielders in the world but its time he moved on for stronger and more athletic midfielders.
Arturo Vidal- The Chilean international will be among the host of players expected to leave Barcelona this summer. Vidal still remains a world class player but his time at Barcelona has reached its end. He has to leave this summer.
Ousame Dembele– Barcelona must get rid off the injury plagued attacker who has spent more time in the treatment table than on the pitch. Dembele is a colossal waste of money and Barcelona have to ensure he leaves the club this summer.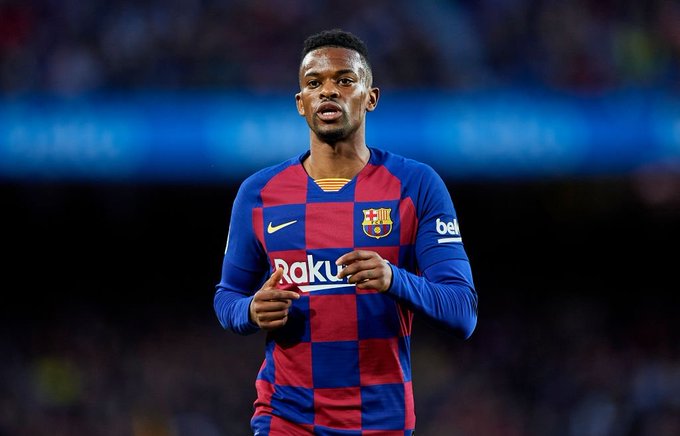 Nelson Semedo– The 26-year-old Portuguese right back will certainly be leaving Barcelona after been torn to shreds by 18-year-old left back. Alfonso Davies made him and Barcelona's defense look average with his fantastic dribbling skills and explosive pace.
Junior Firpo– Firpo will also be leaving Barcelona this summer. He is not good enough to be a Barcelona player.
Martin Braithwaite– The 29-year-old Danish striker will be leaving Barcelona at the end of the season. He is not good enough to don the Barca jersey.
Samuel Umtiti- The France international defender has outlived his usefulness at Barcelona and now needs to leave the club. Barcelona need to sign a defender who is physically fit, good in the air and intelligent with the possession.