Lionel Messi might be the greatest player of all time but its seems now is the best time to bow out of Barcelona and let the club bring in new blood and start all over again. Barcelona are no longer Europe's finest club and the need for wholesome change was made clear by Bayern Munich's 8-2 humiliation.
Messi is currently wanted by Italian giants Inter Milan who are willing to offer him whatever contract he wants and let him decide how many matches he wishes to play. With a manager like Antonio Conte, Messi will certainly enjoy his football and feel more relaxed to play.
Here are the reasons Lionel Messi could decide to join Inter Milan:
Barcelona no longer need Lionel Messi- For the first time in 12 years, Barcelona will end the season trophy-less despite having Lionel Messi. The 33-year-old captain might be the greatest player in Barcelona's history but, its time he steps aside and let younger players like Ansu Fati take his place.
His main rival Cristiano Ronaldo realized in time Real Madrid no longer need him and he respected himself by joining Juventus. Messi must do likewise and join Inter Milan.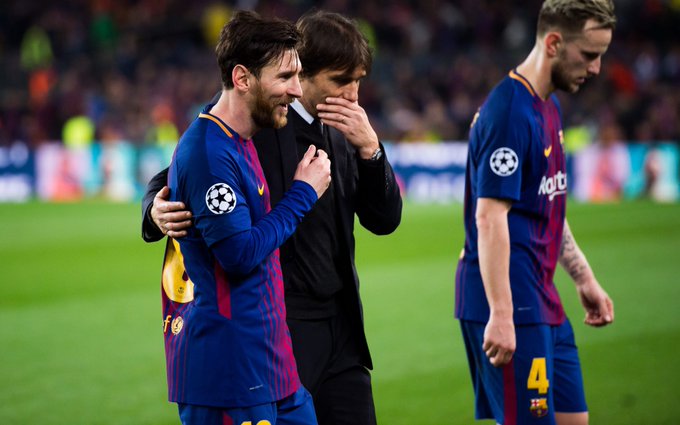 The slow pace of the Seria A will suit his game– Messi no longer posses the explosive dribbling pace to get past two or three bone tackling challenges. Now, he is more adept to distributing the ball from midfield and finding channels for faster strikers to score.
It will be better for him to join Inter Milan and play behind Romelu Lukaku and Luataro Martinez as an attacking midfielder.
The pressure to perform will be reduced, other players can do the job– At Inter Milan, Lionel Messi won't necessary have to pull the strings and score the winning goals. He will won't be pressurized to perform cause other experienced players can do the job.
Opportunity to win at least 3 or 2 more trophies with Inter Milan– Unlike Barcelona who have to rebuild from the scratch, Inter Milan already have a good squad that need a little of bit of Messi magic to topple Juventus to the Seria A title.
With Inter Milan, Messi can play for another 3 years at the highest level- If Messi decides to switch Barcelona for Inter Milan, he will certainly play for another 3 years due to the slow pace of the league and less pressure to perform. He will play till his 36-years- old and have more time to win the Ballon d'Or and the Champions League.