According to Marca, Barcelona have reportedly shortlisted 5 managers to replace Quique Setien who was sacked on Monday after ending becoming the first Barca manager to end the season without winning a single trophy since 2008.
Replacing Setien will be hard due to the embarrassing history behind his sacking and massive need of restructuring.
Here are the 5 managers Barcelona hav eshortlisted;
Ronald Koeman– The Holland manager is widely expected to become the next manager of Barcelona football club. Koeman is a club legend having played 305 matches and won 4 La Liga titles, 1 Copa Del Rey and the European Cup.
He is a very experienced manager with 14 years in dugout. He knows what Barcelona is all about and what they will need to get back to echelon of football.
Xavi Hernandez- The former Barcelona players is arguably the greatest central mdifielder to have graced the turf at Camp Nou. Appointing a club legend like Xavi will certainly relax the nerves at Barcelona and make Lionel Messi happy.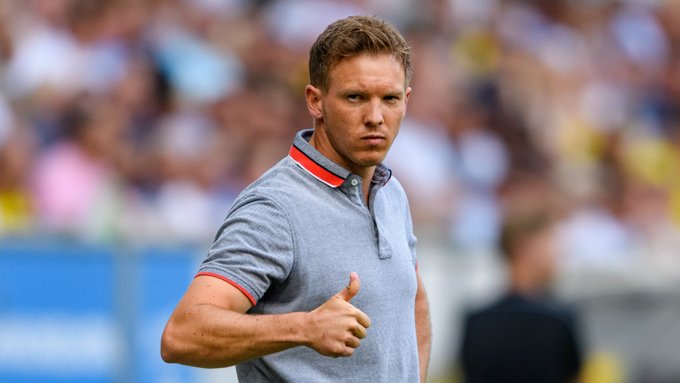 Julian Nagelsmann Europe's youngest and innovative manager Julian Nagelsmann could become Barcelona's next manager. The 33-year-old manager has succeeded in taking RB Liepzig to their first ever Champions League semi final and soon, the final.
Barcelona will certainly be in a safe hand with young and innovative manager.
Xavi might not boast the CV and experience of Ronald Koeman but, his exceptional football brain and man management skills will get Barcelona playing at the highest level. He will reinvigorate Lionel Messi and give him another reason to keep fighting for the club.
Mauricio Pochettino– The Argentinean tactician is a world class manager who can transform Barcelona into one of the best clubs in Europe. He turned Tottenham Hotspur into a Champions League during his reign and twice came close to winning the Premier League title.
Pochettino is the first and only manager to reach a Champions League final in Tottenham's Hotspur history.
Thierry Henry– The former Arsenal and Barcelona legend is currently shortlisted in Barcelona's manager search. Henry is yet to prove he is a top level manager that Barcelona should gamble upon and hire.
Maybe a top club like Barcelona is what he needs to kick start his average managerial career.