Barcelona's decision to appoint Ronald Koeman was viewed with mixed reaction from their ardent fans. Some praised the idea as intelligent and bold due to his 16 years experience in management and his strong believe in Johan Cruyff philosophy.
Koeman was part of Johan Cruyff Dream team that comprised of Pep Guardiola, Rivaldo, Frank Rijkaard and some many others. In fact, he scored the winner in the 1982 European Cup final to clinch 8th of his 12th titles with Barcelona.
His history with the club is remarkable but not enough for some fans who are still questioning his appointment. They feel Koeman has never managed a top club in his career neither has he won a meaningful trophy. So, taking over a team like Barcelona that needs massive overhaul from top to bottom is too big for him to handle.
Here the 5 problems Ronald Koeman might struggle to fix at Barcleona-
Creating a winning team with Lionel Messi and Antoine Griezmann in it– Ronald Koeman's first task as Barcelona manager is to create a team capable of winning a game before titles. The present Barcelona team is average and over reliant on Lionel Messi's magic.
But his biggest challenge will be creating a winning team that can bring out the best in Antoine Griezmann as well as make Lionel Messi is the focal point of attack. How he those that wll certinaly be a misery.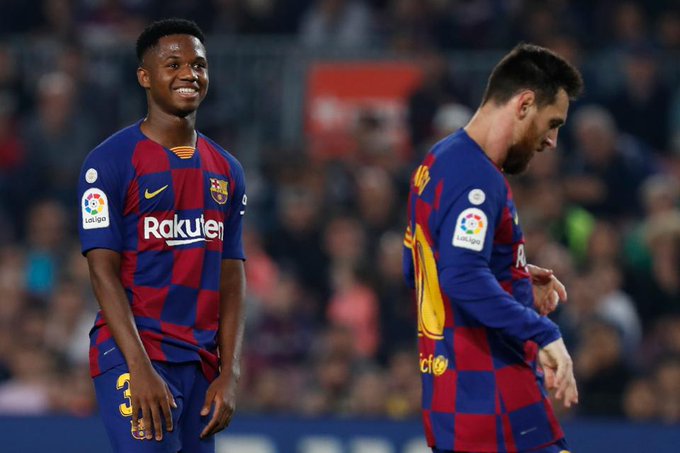 Faze out Lionel Messi and let Ansu Fati take his place– Lionel Messi have a year or two to still play at Barceona before becoming a burden to the club. He will certainly leave one day but before he leaves, Barcelona must have a team that can win games without him.
Koeman must be bold enough to tell the Argentinean to sit out games and let Ansu Fati take his place.
Promoting La Masia graduate into the first team- Its time Barcelona go back to their academy and find another Sergio Busquet, Gerard Pique, Puyo, Xavi Hernandez, Andres Iniesta, Pedro and Lionel Messi. Pep Guardiola was able to win 15 trophies in 4 years because he believed in the La Masia project.
Ronald Keoman must be patient enough to bring those players in and give them the chance to develop. If he insists on signing foreign players alone, he will certainly fail.
Reducing Lionel Messi responsibilities/ over reliance– Barcelona are over reliant Lionel Messi assists and goals to win games. Without the Argentina pulling the strings the club will slump to mid-table. They don't have good players who can change the course of the game.
Selling off veterans/old guards like Sergio Busquet and Gerard Pique– Barcelona's old guards might have struggled with the pace and power of Bayern Munich in the Champions League quarter final but, one bad game doesn't instantly make them average.
Those 3 must be kept for now cause they have the legs to play for a year or two. They also have imppecable knowledge to pass to the younger players.