The 2019/20 Champions League has finally reached its end after a year of pulsating football. The two teams left are the best in Europe and the most dominant in their respective leagues.
Bayern Munich and PSG have both won 4 domestic trophies including their respective league for 5 consecutive seasons in a row. But the Champions League is a different ball game and the final will be determine by little details.
Hansi Flick's Bayern Munich team is built around the incredible Robert Lewandowski whose intelligent movement, off the ball running, explosive pace and physical presence helps to create spaces for the likes of Thomas Muller, Sergi Gnabry and Ivan Perisic to attack and score.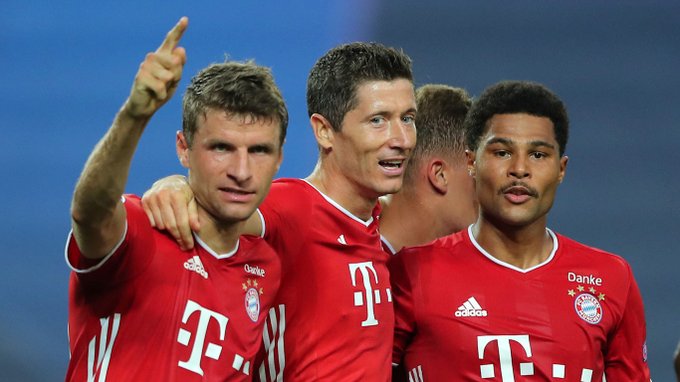 But the Polish striker isn't about creating spaces for others to score, he is prolific finisher. This season alone, Lewandowski has scored 54 goals in all competitions and 15 in this season's Champions League campaign, He will be hoping to win his first Champions League trophy having played just once in the final with Borrusia Dortmund in 2013 but lost it to his present- Bayern Munich.
Lewandowski though might be the focal point of Bayern but their strength lies in their midfield and marauding fullbacks. The likes of Goretzka and Thiago Alcantara will be tasked with orchestrating the tempo of the game while Alfonso Davies and Joshua Kimmich will be providing the width.
The Bavarians major weakness is thier centre backs who play a high-line but lacks the pace to cover the grounds. They will be ruthless exposed by the explosive pace and trickery of Neymar and Kylian Mbappe if the holding midfielders don't drop deep to help them out during counter attacks.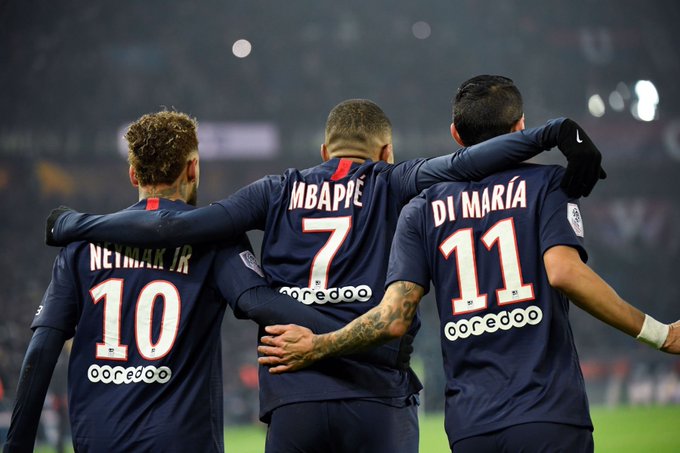 PSG meanwhile will depend on three players to win the match. The first is Di Maria who will be tasked with creating chances for his teammates to score as well as taking most of the set piece or corner kicks. Followed by Neymar and Kylian Mbappe who will both be expected to score whenever the chance present itself.
Thomas Tuchel will likely play Marquinhos as the holding midfielder and Marco Verratti and Ander Herrera as the central midfielders. The three midfielders will be tasked with dictating the tempo of the game and keeping the likes of Sergi GGnabry and Ivan Perisic in check.
Just like Bayern, PSG main weakness is their defense which is mixed with experience and inexperience.
Thiago Sila is a very experienced player but, he currently lacks the pace to keep up Robert Lewandowski while his defensive partner Presnel Kimpembe don't have the experience or mental fortitude to copy with such a high intensity match.
Both Bayern Munich and PSG have excellent attackers, midfielders, fullbacks and goalkeepers but their achilles heels is their respective central defenders.