Chelsea are currently revamping their aging and inexperienced squad by signing some of the finest players in Europe. The club have already signed the likes of Hakim Ziyech, Timo Werner, Ben Chilwell, Malang Sarr and Thiago Silva.
But that's not all. Chelsea have reached a £70m agreement to sign Bayer Leverkusen star Kai Havertz and are reportedly closing in on signing West Ham's highly rated midfielder Declan Rice and AC Milan goalkeeper Gianluigi Donnarumma.
The club's spending spree is intimidating, bold and impressive. Chelsea are arguably close to competing with the best the Premier League have to offer.
But at the moment, Liverpool and Manchester City are just a step above them cause, the recently acquired players don't really understand themselves. They need at least a season to gel and understand each other.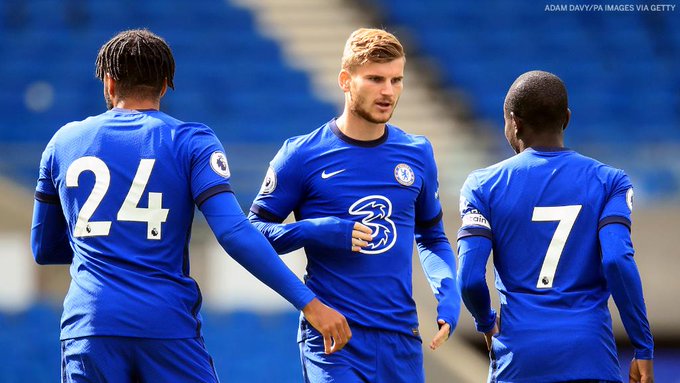 Unlike the best of the bunch 'Liverpool' who already have the best squad in the league and now need just one unique player to outmatch every single team in the Premier League that have strengthened this summer.
Liverpool need just Thiago Alcantara in midfield to provide the creativity and clairvoyance in midfield. The Brazilian is a world class play-maker who can orchestrate the tempo of the game and build patterns of play.
Technically and tactically, he is superior to all Liverpool's midfielder and arguably close to Kevin De Bruyne's dynamism, skill sets and movements. Thiago alongside Jordan Henderson and Fabinho Or Gini Wijnaldum will be unstoppable.
Aware of this fact, Manchester Untied legend Wayne Rooney openly admitted that Lionel Messi proposed move to Manchester City won't make much impact as Thiago Alcantara to Liverpool. In his own words, 'If Thiago Alcantara joins Liverpool, the Premier League title is done'.
So for now, it doesn't matter how many players Chelsea sign this summer, Liverpool will still be champiosn if they sign Thiago Alcantara or bring in a player of similar caliber.