Liverpool have reached an agreement to sign Bayern Munich highly rated midfielder Thiago Alcantara in a £25m deal. The Reds will pay £20m upfront while 5m will come in performance add-ons and the number of trophies won.
The Reds have signed arguably the best midfielder in the world who is playing his best football. Thiago will certainly improve Liverpool squad.
Here 5 things you need to know about Thiago Alcantara:
Pep Guardiola influenced his footballing ideas- Thiago Alcantra was born and bred in Barcelona's famous academy La Masia. His style of play and understanding of the game was largely influenced by Pep Guardiola who tutored him in the academy.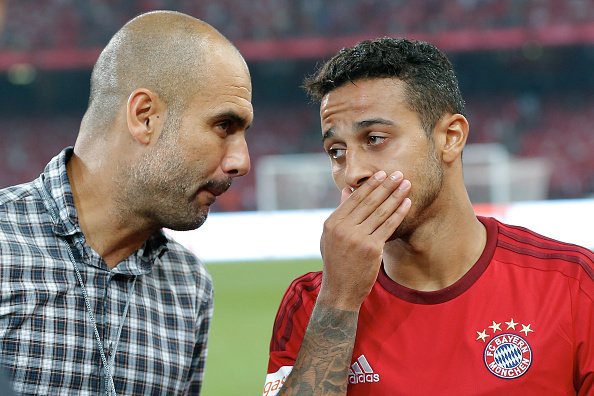 This is why, Pep Guardiola insisted Bayern Munich sign Thiago Alcantara back in 2013 if they were serious about dominating the Bundesliga and winning the Champions League. Signing Thiago meant Bayern Munich won 7 consecutive Bundesliga titles and the Champions League.
Thiago is a multicultural person– Thiago might be playing for the Spanish national team but, he is also eligble to play for Italy having been born in the San Pietro Vernotico. He is also eligible to play Brazil due to his parents.
But despite the chances to play for great nations, Thiago picked Spain which has worked out just fine.
His best buddy is Mario Balotelli– its surprisingly to know Mario Balotelli have a cool and collected person as a friend. Thiago became friends with Mario Balotelli when he came for a trial with Barcelona back in 2006. Both men instantly clicked and ever since, have been close friends. .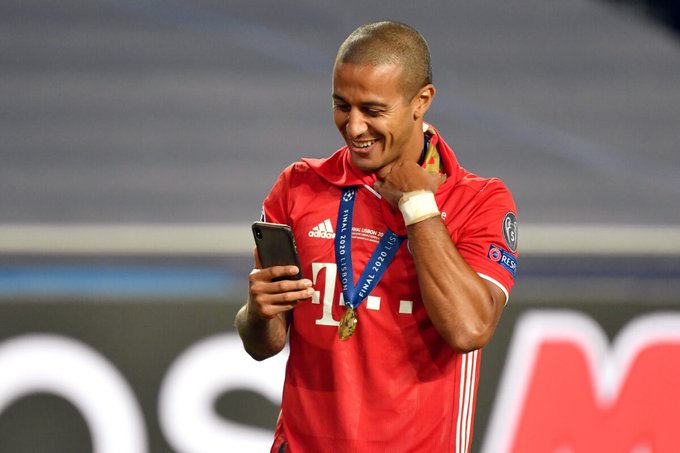 Thiago strives under intense pressure– What one of Thiago's trade mark is his ability to maneuver his way out of pressure or tight places. He football brain is excellent, he knows what to do when three or four players are making him.
He will dribbling his way past bone crushing tackles and set up others to attack.
Similar to Xabi Alonso but much faster and stronger– Thiago's style of distributing the ball, creating chances for his teammates or scoring goals is so similar to Xabi Alonso.The only difference between both legends is that Thiago is much faster and stronger that Xabi and seamlessly fit into Liverpool's swashbuckling football.
Family matters a lot to him- Thiago's family matters a lot to him and he always tries to keep in touch with them. His father, mother and Barcelona based brother Rafinha have always helped massively in shaping his football career.
The decision to move to Liverpool wasn't made by him alone, his family were involved in the decision making.