Liverpool are optimistic of signing PSG superstar Kylian Mbappe ahead of heavy favourites Real Madrid. According to Goal.com, Liverpool are in close contact with the player and his father 'Wilfred' who happens to be his agent.
Mbappe though has two years left on his PSG contract but they're strong indication that the 21-year-old France international will leave the club next season and join a club capable of winning him a Champions League trophy and other domestic cups.
France based paper L'Equipe recently revealed that Mbappe has confined on the club that he will leave at the end of the season cause he aims to win more than one Champions League trophy along with consecutive Ballon d'Ors like his two biggest idols Lionel Messi and Cristiano Ronaldo.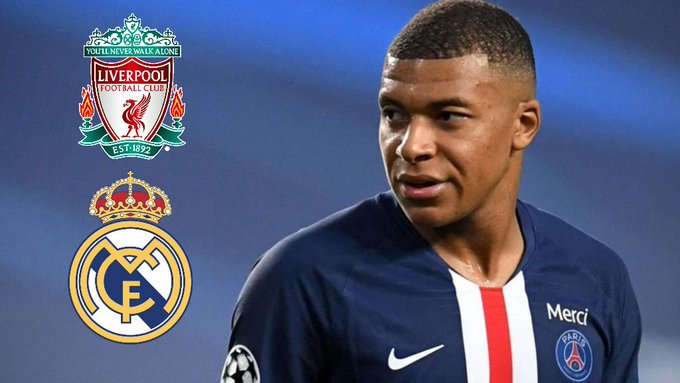 But to achieve that fate, he has to move to a more competitive league like the Spanish League or the Premier League where winning domestic trophies are not so easy.
Although, Real Madrid still remains the favourite to sign him due to influence of Zinedine Zidane but, if Liverpool aren't giving up. They're hoping to sign the global superstar as they aim to dominate the Premier league as well as European football.