Chelsea vs Tottentham will be remembered as a game of two halves in which one team was better in the first half only to collapse in second half after making series of miscalculated substitutions. Chelsea were the better team in the first half and Timo Werner's thunderous strike ensured Frank Lampard men took the early initiative.
They controlled the game better and forced Spurs to chase shadows to the bewilderment of Jose Mourinho who stood still in the touchline wondering were he got it all wrong. But despite having the lion share o f possession, Chelsea attempted just two shots on target.
The second half started differently with Spurs growing into the game and attacking much better than the first. Jose Mourinho instructed his team to apply the high press, remain compact in midfield and let the full backs provide the width.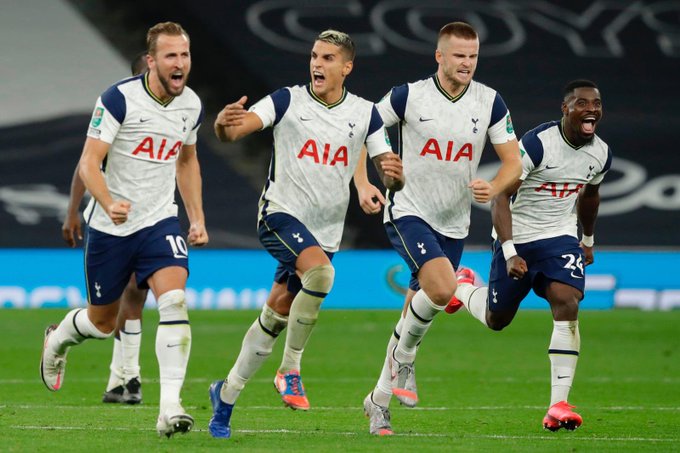 Tactically, Mourinho was spot on as his team grow in momentum and created better scoring chances through their fullbacks Aurier and Ruguilon who bombarded forward with drive and determination. The equalizer was created Reguilon whose pinpoint cross found the unmarked Lamela who stuck it away.
With both side settling for a draw in the full ninety minutes it meant a penalty will decided the game. Spurs scored all five attempts while Chelsea scored four and missed out after Mason Mount dreadful kick which missed the entire net.
Spurs will now match on the quarter final of the EPL Cup as Jose Mourinho searches for Tottenham Hotspur first trophy since 2011.