Liverpool's perfect start to the season have ended in remarkable fashion after the reigning champions lost 7-2 at Villa Park. The Reds were humbled by a Villa team who did their home work well by applying serious pressure on their defensive high line and beating them for pace.
The defense withered away as Joe Gomez made poor decision which ensured Ollie Watkins scored his first ever hat trick and created chances for others to rattle the net seven times.
Sadly, Jurgen Klopp had no central defender on the bench to call upon to replace the English defender and had to take him off for Curtis Jones while instructing Fabinho to drop into defense.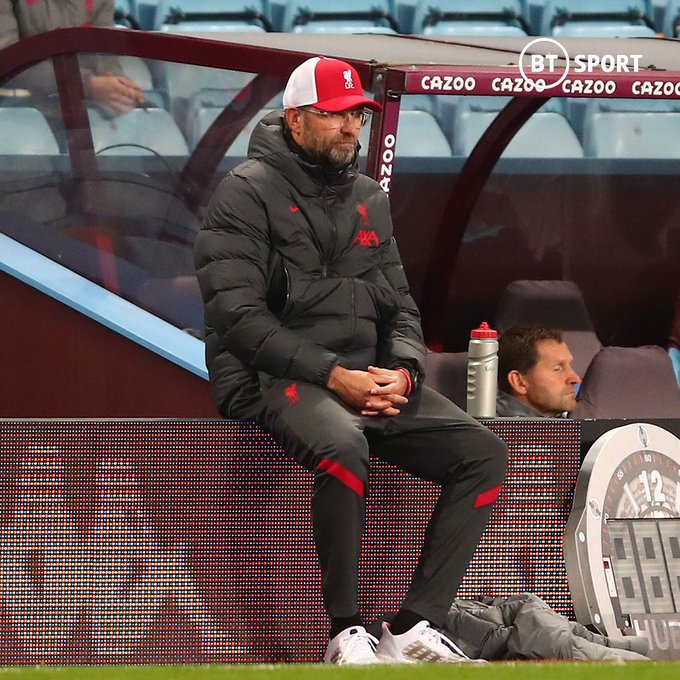 Fabinho did his best but the damage has already be done. Liverpool need a central defender to either provide competition or replace Joe Gomez and Van Dijk.
Jurgen Klopp must also realize his team lacks goal scorer and are overly reliant on Mohamed Salah and Sadio Mane for goals. With those two world-class wingers, Liverpool won't finish in the top 4.
Against Aston VIlla, Salah was Liverpool's best player and the only player capable of scoring goals out of the 10 outfit players at the club. The lack of attacking runs in the final third restricted Trent Alexander Arnold and André Robertson from sending in pinpoint crosses.
Had Sadio Mane played, Liverpool won't have lost in such a margin. His electrifying pace, excellent dribbling abilities and penchant to score goals will have forced Aston Villa back and panicking.
That sheer quality is what Liverpool really lacked against Aston Vill and its time they bring in a striker.
Imagine Liverpool had Heug Min-Son on the bench or starting alongside Mohamed Salah, they would helped reduce the pressure on the defense knowing that their goalkeeper Adrian is average.
Liverpool must sign a defender and a striker to avoid such shambles or pray Sadio Mane recovers quickly from Covid-19 and lead the team like he has always done.