The defeat to Aston Villa feels like ages ago thanks to the plethora of internaitonal football that given people more things to talk about.
Liverpool' overall display was pathetic to be honest, their whole system of play was predictable and easy to plan against. The sad part of Liverpool is that there's no plan B if A is not working. Long balls, counter attacks and gegenpressing clearly defines Liverpool's system.
Cut those three tactics out and you have a team bereft of ideas or composure. Changes must be made and Liverpool's alarming vulnerabilities must be fixed before facing Everton or other Premier league teams.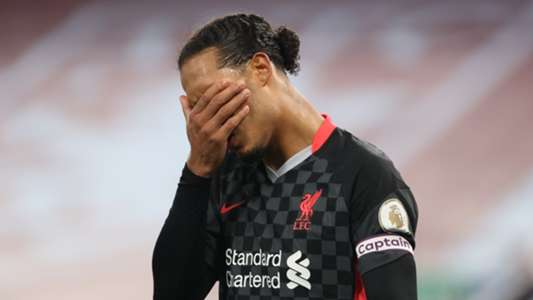 Liverpool's skewed high defensive line is exposing Van Dijk– Virgil might be the best defender in the world but, not every system suits his style of play. The skewed high defensive line currently adopted by Liverpool exposes him a lot cause, it involves a lot of running back and a little bit of physical contact to intercept or tackle.
The Dutch captain is very fast but due to the excessive games he plays, sometimes the excessive running might just be too much for him and he will let counter attackers go ahead in other to avoid cramps. Jurgen Klopp must ditch the high line, its no longer working.
Adrain is a mistake waiting to happen– Alisson Becker's 6 month lay off is a massive blow to Liverpool who don't have an adequate replacement in his absence. Liverpool must now rely on Adrain whose tendency to make mistakes is very high.
The Spaniard is just like Loris Karius when it comes to decision marking. Both are substandard and never too far to make one or two calamitous mistakes in high profile matches.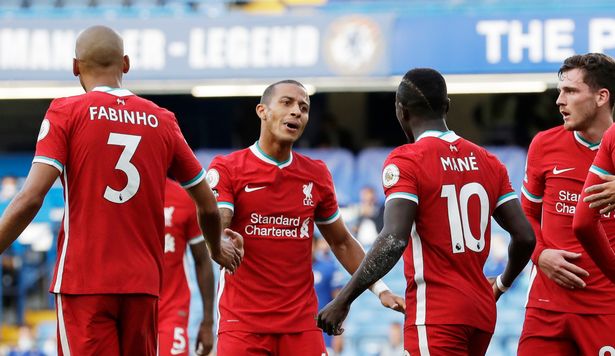 Klopp have to build a team around Thiago- The Brazilian is among the dying breed of world class midfielders who can orchestrate the tempo of the game with pure class and little to no running. He is just like Xavi Alonso whose builds patterns of play rather than running endlessly round the pitch.
Bayern Munich manager Hansi Flick cleverly utilized Thiago Alcantara incredible technical and tactical qualities to win the treble, Jurgen Klopp must do the same.
Trent Alexander and Andrew Robertson must defend first before attack– Both players can't be marauding forward at the slightest of opportunities and exposing the backline despite knowing they play a high defensive line and the goalkeeper is not really that good.
Attacking incessantly must stop, cause the oppositional now knows Liverpool's biggest strength is also their weakness. The Reds full back attack with pace and power but sadly leave spaces behind which could be exploited when a high press is applied and instant counter attack is launched through the wings.
Aston Villa did it 5 times and scored 5 goals. Liverpool can't afford to make similar mistakes like that against Everton who are the division must inform team at the moment.