The build up to Pierre Emerick Aubameyang contract signing was like a dramatic soap opera with a sad ending. Arsenal were on the verge of losing Aubameyang who was banging in goals left, right and centre if they don't accept his humongous contract demand.
Arsenal though have experienced similar scenario with Mesut Ozil but had to budge after the Aubameyang lead them to victories against Liverpool in the Premier League; Manchester City in the FA Cup semi Final and then Chelsea in the Final.
Aubameyang wasn't done yet, he scored a trade mark curler against Liverpool in the Community Shield and later, scored a spot kick to lead Arsenal to a second trophy in less than 20 games.
Trophies are won under Mikel Arteta thanks to Pierre Aubameyang's sensational goal scoring abilities. But, that's invisibility is about to end thanks to the 2 year contract worth £350,000-a-week Aubameyang has just signed.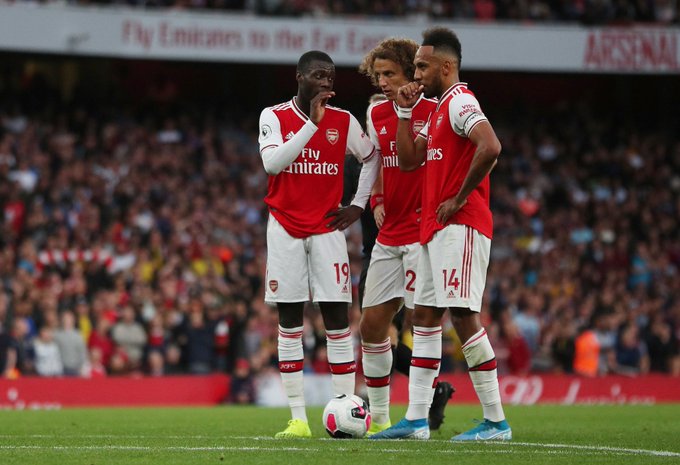 The Gabonese striker has shrunk in his responsibilities in front of goal and now struggling with confidence.
His lack of confidence have seen him score just once in four Premier League matches.
He only goal of the season was a routine win against new bottom placed Fulham in the opening match of the season. Since then, he has been shooting blanks.
Although, Aubameyang does shows glimpses of his quality on the pitch but not the predatory instinct that made Arsenal offer him a huge contract. Sadly, he looks lost most times on the pitch and frankly won't be the player to lead Arsenal to the Premier League title or a top four finish.
Mikel Arteta must arrest the saddening decline and give Aubameyang a purpose to fight on or risk having another big money flop like Mesut Ozil.