Real Madrid are paying the ultimatum price of paying heavily for a player who seems to have outlived his usefulness and now struggling with form and fitness.
Eden Hazard does posses the quality to rival the best in the business but, the attacker also have the mentality of a child who wants candy and late night videos games rather than vegetables, exercise and proper sleep.
Concomitant effect of disregarding dietary recommendations have seen him grown too fat for comfort. Eden Hazard game is centered on his explosive pace and ability to maneuver his way out of tight corners with ease but, with the added weight, it's far more difficult to do that.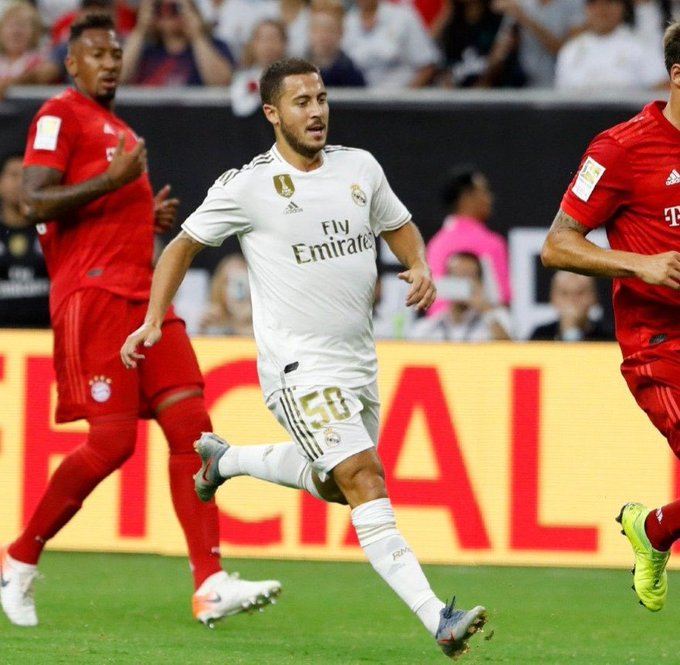 Defendders can now tackle or rough him up with ease which sadly results to injuries and long term layoff.
6 of the 7 injuries he has suffered since his £150m move from Chelsea to Real Madrid is tied to tackles. Hazard can no longer shake off minor tackles, it hurts him like hell and he needs more time on the medical bill despite been there for 233 days in a calendar year.
With Hazard no longer fit enough to replace Cristiano Ronaldo, Real Madrid are paying the price of doing bad business by depending on the talented Vinicius Jr to terrorize defenders with his explosive pace and trickery.
Vinicius is doing his best but you see it on Zinedine Zidane Eyes, he wants Eden Hazard fit but sadly, the man is still chewing candies.