Real Madrid's pathetic display against Shakhtar Donetsk in the opening group match of the Champions League practically sums up what is wrong with Real Madrid.
The game plan was predictable and easy to maneuver while the players struggled to match the intensity and desire of Shakhtar Donetsk who ran up 3-0 but, a late fight back saw Real Madrid pull two back in the second half as well as a third which was disallowed for an offside.
Zidane is struggling to keep Madrid playing to the level Real Madrid's board of directors want him to due to the mistakes he has made in the past and still making now.
Zidane's lost faith in Marcelo– No doubt Marcelo has been one of Zidane's most trusted lieutenants over the years but, the Brazilian has declined and his legs have slowed down.
Marcelo is out of form and have struggled for rhythm and consistency for the past two seasons. Zidane who remains a huge fan of his and kept playing him on to detriment of team who mostly lose when he plays. Its time Zizou ditch the Brazilian.
Selling Achraf Hakimi and Sergio Reguilion- Real Madrid's decision to sell two of Europe's finest left backs to other clubs while having an issue in that position don't make sense.
Hakimi and Reguilion are both developing into world class players and pushing thier respective teams [Inter Milan and Tottenham} towards winning both league and domestic trophies. Why Zinedine Zidane sanctioned their sale remains a mystery.
Selling James and Bale rather than Isco and Jovic– James Rodriquez has rediscovered his confidence with Everton and his leading Carlo Ancelloti team to the Premier League title.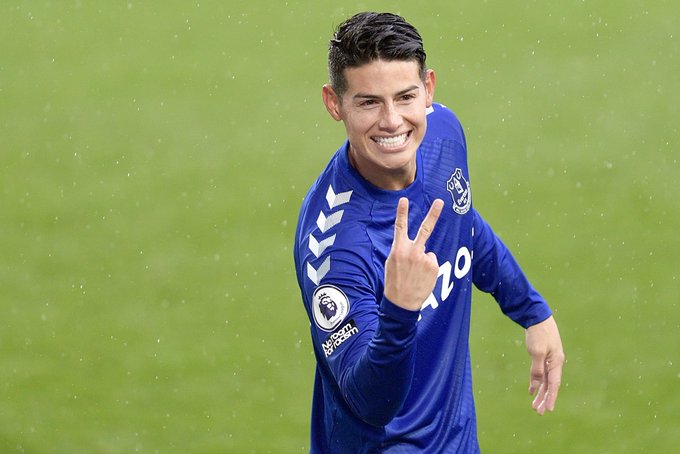 Bale on the other hand is happy at Spurs and playing very good football. Both James and Bale are proving that Zidane made a huge mistake not managing them properly.
This is to say, the likes of Isco and Jovic will both play better if they're managed by another manager other than Zinedine Zidane who seems to have a problem with player management.
Lack of investment in an aging squad- Real Madrid didn't sign a single player this summer but sold lots of talented players to balance the books.
The club did bring back Martin Odegaard and Alvaro Odriozola but none of those players are world class beaters who could change the outcome of game or help the team retain a winning lead. Madrid are paying for failing to sign players this summer.