The clash between Manchester City vs. Liverpool revealed a lot about both side and their chances of winning the Premier League title for the fourth consecutive season.
Liverpool did manage a draw against Manchester City but, had Raheem Sterling, Gabriel Jesus and De Bruyne to thank for failing to refuse to take their chances in front of goal. The clash was pulsating in the first half and the best of both side was full view of all to marvel.
But as the second half kicked in, both side began to decline and became much clearer while Leicester City and Tottenham Hotspur have a chance in winning this season's Premier League title.
Congested fixtures and piling injuries– Klopp and Guardiola have both slammed the Premier League's congested fixtures and lack of recovery time for their players before the next match.
Both managers have rejected the Premier League's decision to stick with a 3 man substitution while other top European leagues are utilizing a 5 man substitution to give rest to others.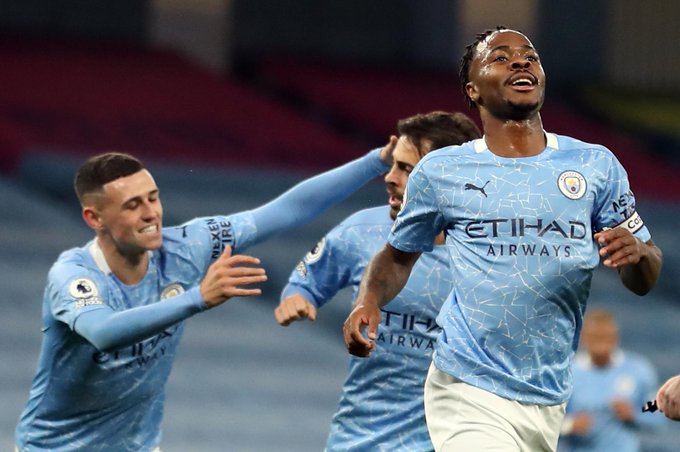 The congested fixtures have sadly added more strain and stress on Liverpool and Manchester City players who are getting injured easily.
Liverpool's defense is weak while Manchester City can't score more than 1 goal- Defensively, Liverpool are vulnerable and easy to breach. This season alone they've shipped in 16 goals in just 8 games.
With Virgil van Djik ruled out for the rest of the season, it will be difficult for Liverpool to win the Premier League title.
City meanwhile can't score more than one goal this season. Their talisman Sergio Aguero is currently battling with fitness and form which has forced City to depend more on Raheem Sterling and Gabriel Jesus for goals.
But, the truth remains that Jesus is a good striker but he is not in the same class as Sergio Aguero.
Both clubs are over reliant on certain key players– Manchester City are over reliant on De Bruyne for creativity and assist. Without the Belgium pulling the strings in midfield and creating chances to score, City won't win a single game. His form and fitness are pivotal to City's success this season.
Liverpool meanwhile will fall apart if Joe Gomez were to pick up a serious injury. The Reds can't afford to loss him now. He is the most important player right now at Liverpool.