Reports have emerged from Turin that Juventus are contemplating selling Cristiano Ronaldo to balance their books and save more.
The 35-year-old currently earns £28m-a-year which is roughly £700,000-a-week when you add up his wages, image rights and lucrative add-ons. The Portuguese earns well at Juventus but when it comes to the pitch and titles won, Ronaldo really don't deserve such wages.
He has declined massively over the years and no longer good enough to win successive Champions League trophies. Juventus are hoping to cut their lose by selling him to PSG who will gladly take him.
PSG are desperate to win the Champions League and if a player like Cristiano Ronaldo who have won it 5 times with two different clubs become available they will gladly sign him.
Economically, Ronaldo is good for business. He is a powerful marketing tool that drives business to the roof. He will sell off millions of jerseys, PSG merchandise as well as attract more interest in the French League.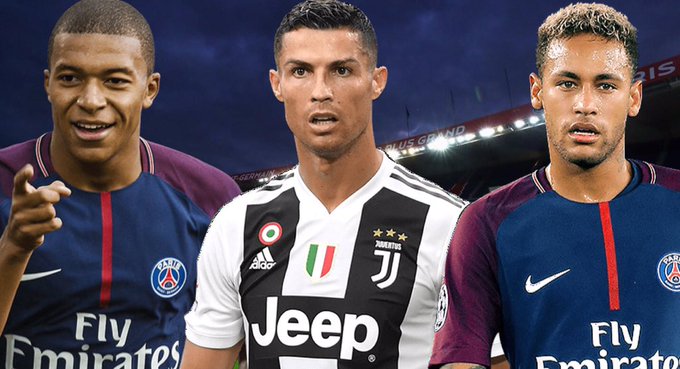 People will start watching the French league just like the Seria A.
Ronaldo's presence will massively help to keep Kylian Mbappe at the club and out of Real Madrid's reach which will certinaly hurt Madrid's president Florentino Perez.
He wants to sign the 21-year-old and kick start another era of Galaticos. But if Ronaldo joins PSG, Madrid's hope is dash cause Kylian Mbappe will reject them and that is bad news.
Kylian Mbappe will reject Real Madrid for two reasons. First he wants to play alongside his idol and learn as much as possible from him. Secondly, he will believe a partnership with him, Ronaldo and Neymar will be force to reckon with in Europe.
That dream of winning the Champions League will be possible at PSG and not Real Madrid which will certainly be received as bad news for Real Madrid or Liverpool.