You heard it before, Lionel Messi wants out of Barcelona but can't due to his astronomical release clause. He must stay and see out the rest of the season or, take Barcelona to court which everyone wants to avoid.
Barcelona are no longer the strongest club in Europe neither do they play the best football in the world. Its a club living on past glory and sinking over the sheer pressure of expectancy. Sadly, it has become overly dependent on a 33-year-old superstar to win games.
Without Messi creating chances or scoring goals, Barcelona won't win games talk more of trophies. That's how low Barcelona have come to be.
Messi though, will have walk away as the club's fortune and finances staggers.
Barcelona's income have reduced by 300m euros for the 2020/21 season which has forced the management to adjust the players wages.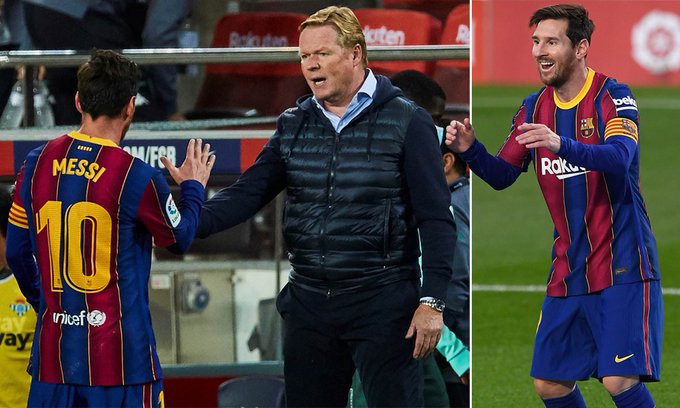 The club must keep its wage bill below 70% to meet ends meet but even doing that is not enough. Barcelona must now still raise 200m by selling 50% of its stake in 'Barca Corporate' which is a package that includes Barca innovation hub, Barca Studios, Barca Academies, and Barca Licensing and Merchandising, which control the club shops.
Accoridng to Spanish radio Cadena Ser, Barcelona will get a windfall of 290m euros, if the deal go through and the players wages are cut. Messi wages will be slashed from 550,000-a-week to 200,000 or 150,000-a-week.
This unfortunate event remains the sole reason Cristiano Ronaldo left Real Madrid to Juventus where he can earn more for his service. Lionel Messi would equally do the same by joining Manchester City where he has a realistic chance of earning 600,000 euros or more plus, win domestic trophies and the Champions League
Messi has done enough, 15 years at Camp Nou is no easy fate. Its time the union breaks and Messi walks so Barcelona can rebuild.