The narrative that Mesut Ozil don't fit into the modern game is pure rubbish.
Mikel Arteta's decision to freeze the German out of the team cause he doesn't press the opposition team or track back much often than he likes don't make sense at all.
Ozil is a world class midfielder who posses exceptional passing ability, clairvoyance, vision and goals. A player of his standard fits perfectly to the quality of attackers Arsenal currently have in their disposal.
Attackers who loves to run behind the defenders and shoot at least of opportunities. But, without a creative player opening up channels for them to use their explosive pace to get behind defenders and shoot, Arsenal are languishing in mid-table.
Here is why Mikel Arteta must bring back Ozil:
The strikers are struggling– The Gunners can no longer rely on their captain Pierre Emerick Aubameyang to bail them out of trouble anymore. The Gabonese along with other two cast Alexander Lacazette and Nicolas Pepe are all struggling to find spaces to shoot, talk more of scoring goals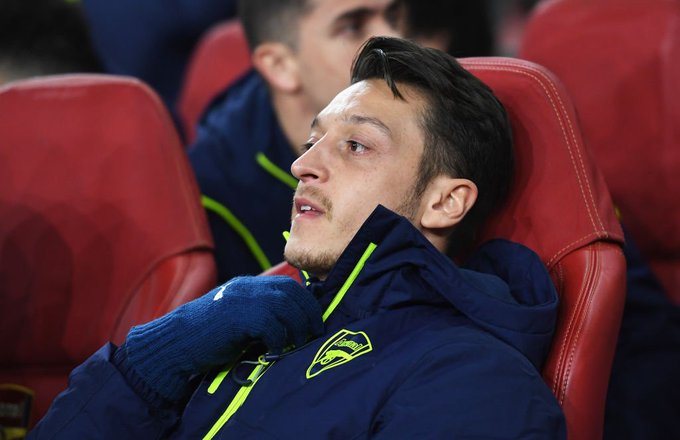 Ozil is badly needed to create for them spaces to attack and win games for Arsenal.
Leadership and Experience is lacking– Ozil has won more trophies than any other player in Arsenal's dressing room. He has lifted the biggest trophy in the world- the World Cup with Germany- and knows what it takes to be a champions.
His experience and leadership and needed to get Arsenal fighting for the Premier League title.
Top 4 is drifting away- Arsenal 11th in the league table, 5 points off fourth placed Leicester City. They've played nine games, won 4, drawn 1 and lost 4. This is not the form of a team hoping to finish in the top 4 or even challenge for the Premier League title.
Arsenal need Ozil back and its time Mikel Arteta keep pride aside and embrace the German.