Barcelona's fall from grace to grass is disheartening, knowing it was the second favourite club of most fans. Those who loved football watched Barcelona and Lionel Messi play.
The club and player was meet to be and that beautiful romance blossomed to pure joy and entertainment to fans who enjoyed the dazzling football they played.
But over the years, that dazzling football have dissipated under the leadership of visionless presidents who succeeded in running the club to the ground. The ex-presidents signed useless players for big money, sold off good ones for penny nuts, hired firms to investigate players and managers while presenting themselves as the best the club has ever ahead.
The presidents even went ahead to appoint similar vision-less 'board of directors in all departments' to further complicate everything.
Now, Barcelona can't even win games talk more of competing against the best teams in Europe. This season, Barcelona are 11th in the league, 12 points of surprise table toppers Real Sociedad.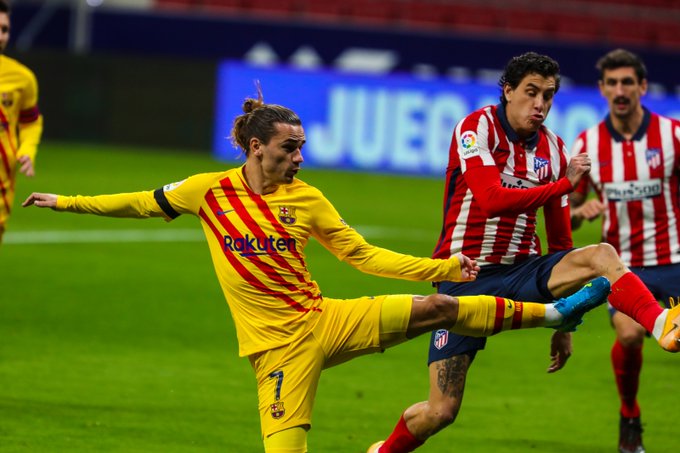 Barca have managed to pick just 8 points in 11 La Liga outing which is their worst start in 29 years. It is hardly the form needed to win the La Liga title or even finish in the top 4.
What makes everything depressing is that Lionel Messi is not even interested in carrying the club again. The Argentinean wants to be part of the problem not the solution anymore.
He wants to leave the club and his body language says it all.
Messi is no longer running his soaks off for the manager or the club. He now walks around the pitch for 50 out of the 90 minutes of play looking dejected.
Against Atletico Madrid, Diego Simone was visibly shocked watching Messi put his hands on his waist while Barcelona were pressed hard by his team.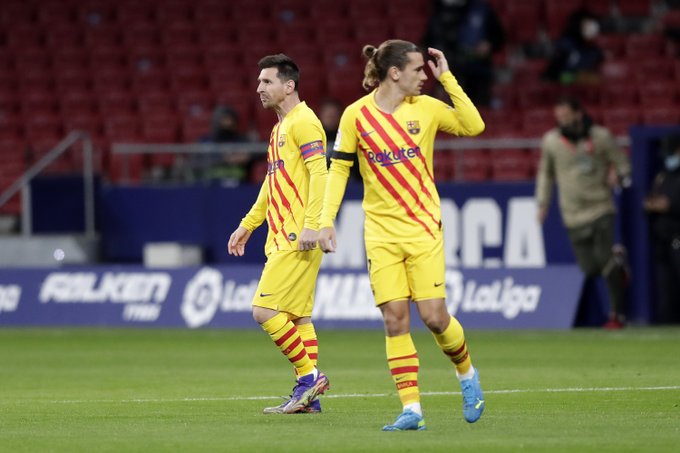 Normally, Messi would've conjured one of his magic by drifting deeper, retrieving the ball and setting up a swift counter attack which will certainly expose At Madrid. But, the Messi that stood in front of Simone at Wanda Metropolitano wasn't interested in that.
All he wanted at the moment was to see the cloak run down so he can go home to his family.
No doubt, Barcelona's poor start to the season transcends to Messi and his motivation. The diminutive superstars no longer wants to be part of the club and that should worry the fans and incoming president.