Jurgen Klopp assertion that broadcasters don't care about players's welfare sounds true in some quarters and false in orders.
Clubs who participate in Europe do deserve more time to rest and recuperate but, the congested fixtures do not permit such luxury and the reason is simple. The Premier League is the best league in the world and broadcasters are willing to pay billions of pounds for TV rights.
The broadcasters know football is the most followed sports in the world and millions of brands are desperate to be part of it. The only way to get people interested in it is to keep them glued to the TV by playing more and more games.
This awareness have made top team's like Chelsea invest heavily on recruitment. The Blues currently have the best squad depth in the Premier League. They signed world class players while retaining some very good players.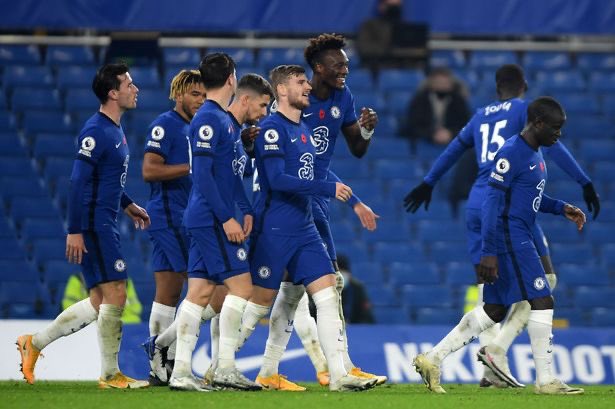 Chelsea bought smartly to copy with congested fixtures and this is why Frank Lampard hardly talk about the fixtures. He has the players to copy with it.
The difference betwen Chelsea and Liveprool is clear for everyone to see.
Jurgen Klopp stuck to his tried and trusted players of last season while Lampard went for a serious shopping spree. Had Liverpool's sporting director Micheal Edwards not convinced Klopp, Liverpool wouldn't have signed a single player this summer.
Klopp was blinded by the sheer quality of his team that won the league by seven games to spare last season and felt, superstars like Van Dijk, Jordan Henderson and Mohamed Salah were fit enough to carry his team.
In fact, he rejected the Edwards call to sign a Dejan Lovren, after all, he had Fabinho who could play at the back if the need arises. But that blunder has created more problems for the club rather than solutions.
What is even surpassing is that Liverpool are joint top of the league with Tottenham. They should've been struggling like Manchester City of last season who refused to sign a replacement for Vincent Kompany.
That error of judgment from Pep Guardiola ensured Manchester City finished 18 points off Liverpool in second place.
Klopp just committed similar blunder and his now blame his poor decision making on congested fixtures. Had Liverpool had signed one or two top defenders along with a right and left attacking full backs, Klopp won't been complaining.
The fact is that Liverpool can't depend on just 18 players and expect the fixture lists to be adjusted for thier sake. They must sign more quality players to copy with ruggedness of the league or simply, emulate Chelsea's transfer strategy.