Another game, another victory for Frank Lampard's Chelsea who are finally hitting their strides in the right moment.
The Blues are unbeaten in 12 matches in all competition while scoring 24 goals and conceding just 7. The club's hierarchy were absolutely spot on in splurging $231m on signing top players who have improved the squad and made them unbeaten.
Chelsea now have the perfect mix of old and new players. The perfect blend of solidity in the back, creativity in midfield and crop of fantastic finishers upfront.
Lampard who most critics labelled 'rookie' has somehow managed to get everyone believing. The team is working in cohesion and those complaining about first team opportunities are proving why they've should be in the starting line up.
Olivier Giroud isn't whining on the bench, he is proving his critics wrong by smashing goals right, left and center in sporadic fashion. Already, he has scored 5 goals in just two games.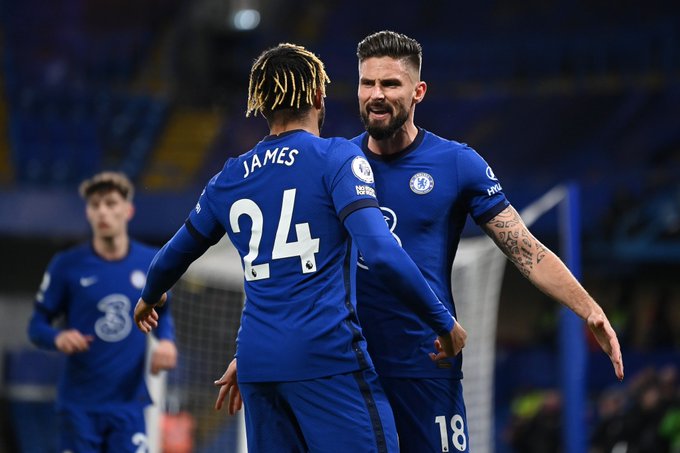 4 goals against Sevilla in the Champions League and 1 against Leeds in Chelsea's 3-1 victory at Stamford Bridge. The French man is on fire…
Without doubt, Chelsea have the strongest squad depth in the Premier League and on their current form, they're the best team in the league.
Liverpool and Manchester City might have dominated the league for the past three seasons and set standards no other team dared to match. But with Roman Abramovich millions, the gap is now closed.
A brief massage to Liverpool and Manchester City bosses. Be warned, Chelsea are right there in the mix.