What an extraordinary display from Liverpool who ran Wolves ragged at Anfield. Jürgen Klopp's team were better in all ramification as they strolled to another impressive win against a Wolves team breathing in confidence.
The man of the match will certainly go to Jordan Henderson whose leadership, creativity and defensive qualities was massive in Liverpool winning the game. Although, Gini Wijnaldum had to be given a huge kudos for playing 11 consecutive games with both country and club without injuries or fatigue.
He is massively important for Liverpool who must now do everything possible to retian the Dutch superstar.
Here are the 5 things we learnt:
Mohamed Salah loves the crowd at Anfield- The Egyptian superstar was unstoppable against Wolves. He scored a goal and provided an assist. Salah has now scored 56 goals in 66 appearances at Anfield.
Gini Wijnaldum is a machine, Liverpool must keep him– WJnaldum has played 11 consecutive games with both club and country without sustaining hamstrings, knock or injuries. He plays the same way and always have a positive impact.
Against Wolves, he finally scored his goal of the season which frankly was the best goal of the day.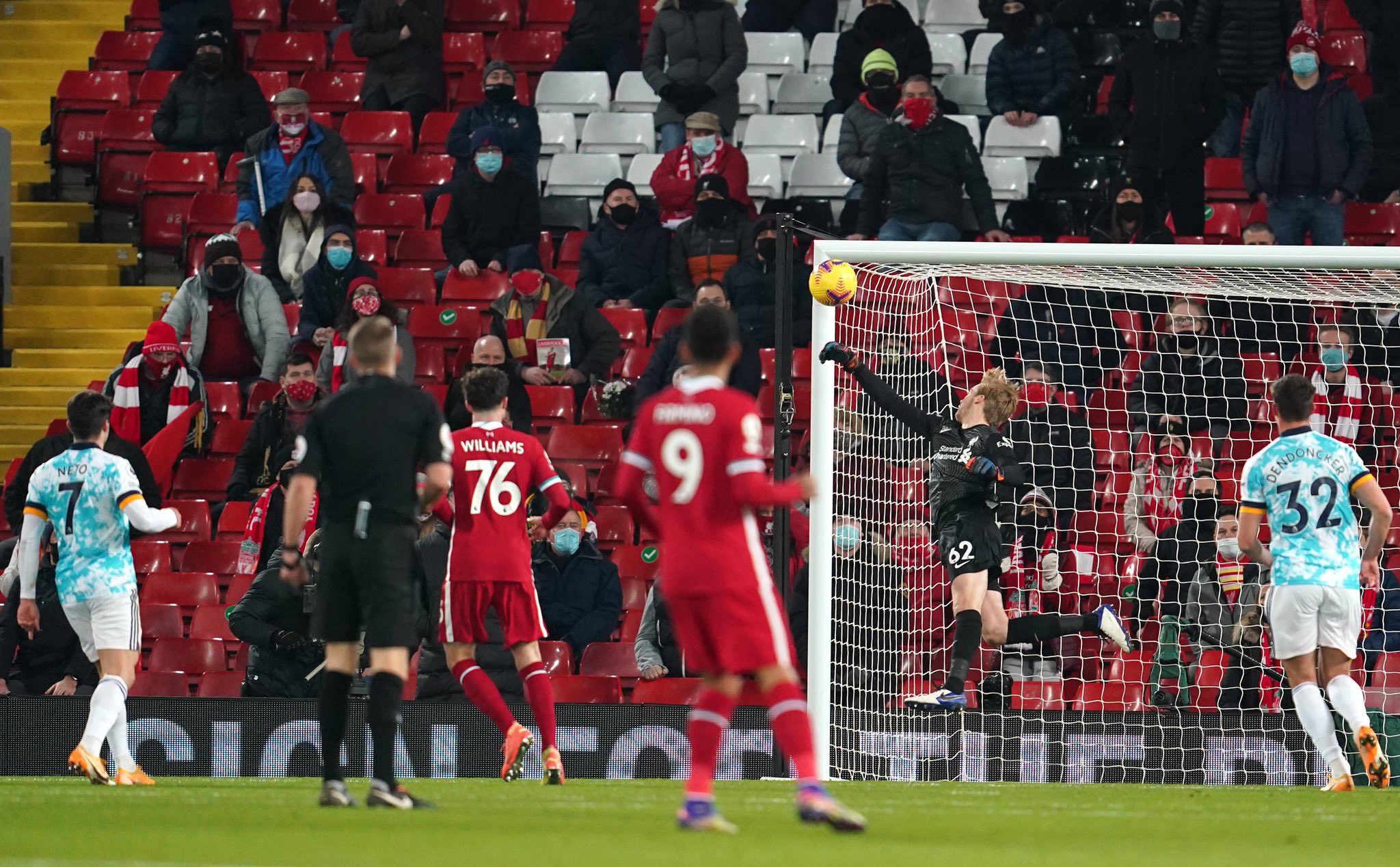 Caoimhin Kelleher can permanently replace Allison Becker- The young Irish keeper is fast proving he will become a world class goalkeeper in no distant future. All he needs now is more game time and a manager that believes in him.
Hopefully, he will get even better with his saving and much better with his passing
Fabinho has adjusted brillantly in defense– Fabinho didn't just stop goal bound shoot from creeping past Kelleher he intercepted ball brilliantly and set up his teammates to counter attacker.
It was his clever interception and quick pass to Jordan Henderson that paved way for Gini Wijnaldum to shoot from distance.
Fabinho was arguably the best player in the pitch alongside Joel Matip.
Sadio Mane has to cut out the fancy dribbling and pass the ball quickly– They're lost of positives to take form the game but the major negatives is Sadio Mane's reluctance to try and dribble Nelson Semedo before releasing the ball.
Mane might have watched Alfonso Davies vs. Nelson Semedo and now attempts to create his own viral vidoe.
The Senegalese has to cut that out and pass the ball much quicker for others to score.