This summer, Liverpool could be signing one of the best midfielders in the world. The Reds are reportedly interested in signing Barcelona star Frenkie De Jong who is available this summer.
De Jong will likely join Liverpool as Gini Wijnaldum's long term replacement. Gini will not be extending his contract with Liverpool.
He will leave this summer and join the likes of PSG and Juventus who are offering him more money and a chance to win at least 10 domestic trophies before hanging up his boot.
In Gini absence, Liverpool are hoping to bring in another Dutch midfielder who has proven with Ajax and Barcelona that he is a top midfielder.
De Jong isn't all about short passes, he is capable of playing multiple roles in midfield and even in defense. His vast array of attacking and defensive qualities makes him the ideal player to replace Gini Wijnaldum.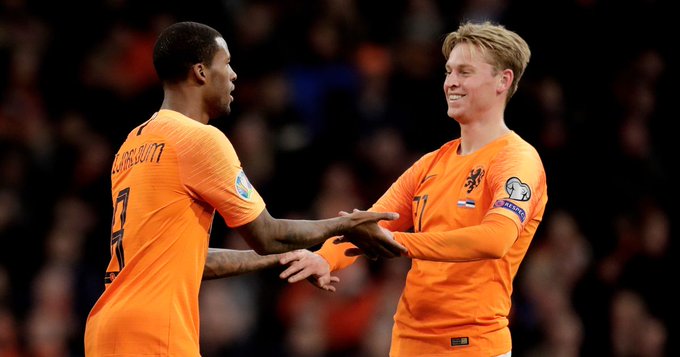 Added to that, he is capable of dropping into the defense and playing as a centre back due to his excellent reading of the game, physical attributes and positioning sense.
He doesn't have to dive into tackles to win the ball back, he is good enough to know when to stick the leg out and take if off the opposition player.
No doubt, Frenkie De Jong is an excellent replacement for Gini Wijnaldum, but the club must ask this two question before going in for him.
Should Liverpool pay €75m for the 23-year-old midfielder despite having injury plagued midfielders like Xherdan Shaqiri, Naby Keita, Thiago Alcantara and Oxlade Chamberlian?
Do Liverpool need him now that Curtis Jones is finding his feet in the first team?
So many questions to answer but, one fact we all agree to is that Frenkie De Jong is an exceptionally gifted player who will make Liverpool better if joins.