Mikel Arteta's arrival was suppose to be the start of something special at Arsenal. The Gunners were brimming with confidence in the first three months as they lifted the FA Cup and the Community Shield against one of the best Liverpool's team.
Pierre Emerick Aubameyang was a man on fire and his leadership was crucial to Arsenal's meteoric rise to stardom. The club decline into mediocrity habours on many thing and one of them is not players.
The club have the best assembled players in the Premier League. They've exceptionally gifted youngsters, veterans and a world class striker. When it comes to quality Arsenal have it but what they don't have is a leader with a very strong mentality.
A leader like Sergio Ramos who rallied Real Madrid players when they were declining like Arsenal. Ramos spoke passionately about what it means to play for Real Madrid and how lucky they're to be at the club. He spoke about the factions evolving in the dressing and why it must stop.
He called out players by name and told them to stop creating confusion in the team.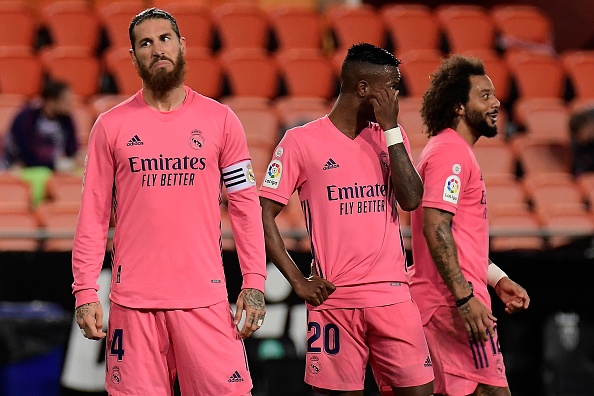 That act of leadership instantly changed Real Madrid's fortune. They've now won 6 matches in a row and sit joint top with Atletico Madrid in the La Liga table.
Arsenal at the moment need a strong leader with a powerful mentality. A leader like Zlatan Ibrahimoic or Jordan Henderson who will speak up and every one will listen. Tough players who don't care who you are or what you have achieved.
They will say it like it is and tell the player to leave the club if their mission is to sabotage the club.
Sadly, Pierre Aubameyang, Granit Xhaka or David Luiz are not those type of leaders and that is why Arsenal are struggling.
Signing more problems will make things it worse, Arsenal just need to bring in a leader irrespective of his playing position or age. He will bring the winning mentality back and coordinate the dressing room.