Three months ago, Liverpool was the benchmark every team in the Premier League aspired to be like. They played with cohesion, aggressiveness and unbridled motivation.
A times it felt like Liverpool played in a different league to others as they kept winning game after game to bewilderment of their critics.
No one gave Pep Guardiola's Manchester City side a chance to close the gap not to talk of Manchester United who are currently managed by a rookie.
Surprisingly, its Manchester United and not Liverpool or Manchester City who is leading the Premier League talbe. United have managed to win more games than others and now could go six points clear with a win at Anfield.
And with Bruno Fernandes pulling the strings in midfield and dictating the tempo of the game, there's a growing belief from fans and neutrals that Manchester United could eventually end Liverpool's 66 games unbeaten run at Anfield if the Portuguese turns up fired up for the match, Liverpool will certainly be in big problem.
But, the Portuguese international could also be frustrated from having a good time at Anfield.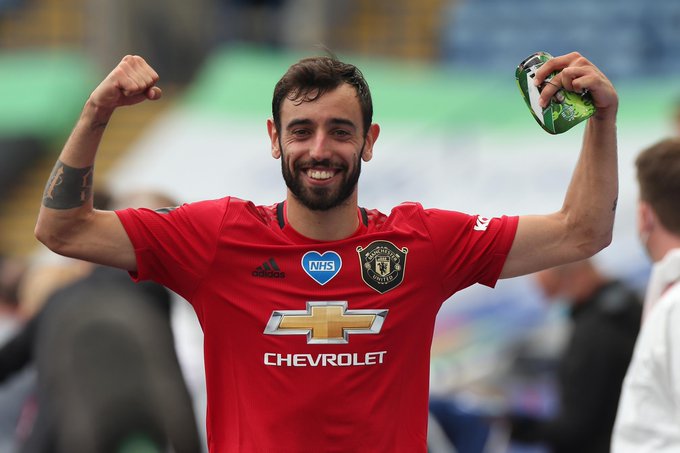 Liverpool must restrict Bruno Fernandes from having too much time on the ball- Liverpool must keep possession of the ball better and when they lose it they must press to death.
They must ensure Bruno Fernadnes don't get too much time on the ball and tackle him as hard as possible until the frustration gets to him.
Bamboozle them with early goals and their defense will collapse which will then weaken Fernandes– Manchester United strength lies in their pace upfront and not their defense. The team is similar to Liverpool's 2013-14 team that had fantastic attackers but shit defenders.
Once the pressure sets in, Manchester United will collapse but, if you give them especially Fernandes time to ochestrte counter attacking moves, United will score loads of goals.
Jordan Henderson and Gini Wijnaldum must keep Bruno Fernandes and Paul Pogba quiet– Henderson and Wijandlum must rattle both players until they're frustrated.
Once both men are neutralized Manchester United will be bereft of ideas and the team will instantly collapse. No doubt, Manchester United would've watched videos of how Liverpool play at home and how low blocks/ tightly organized backline works in keeping them at bay.
But when its up to Trent Alexander Arnold and Andrew Robertson to turn up and open United's defense with their pinpoint crosses and incisive through balls. If both full backs turn up, Liverpool will run United to rags.