Manchester City have ploughed their way through the mediocrity and ascended to the pinnacle fo the Premier League table.
City are two points from Manchester United with a game in hand against Everton. If they win, they will be top of the Premier League table and there's to telling when they drop down again.
City have the capability of winning the rest of there league matches and reclaiming the Premier League title from a boring and declining Liverpool squad.
A Liverpool squad that desperately needs a one or two top defender to provide them the aerial prowess, organization at the back and the long and incisive long passes to Mohamed Salah or Sadio Mane to score. A defender who can relieve Fabinho and Jordan Henderson of the defensive duties and restore them back to midfield where they operate best and make Liverpool much more stronger.
No doubt, If Liverpool splash the cash this January and sign one or two top defenders they will surely win back to back Premier League titles.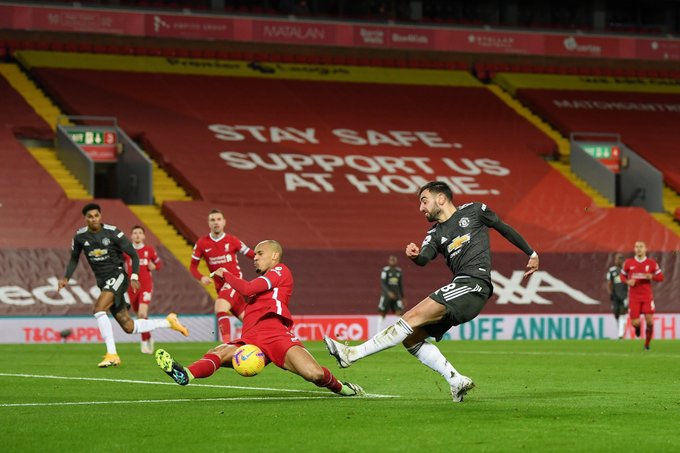 But stupidly, the management won't sign. They will all fold their arms and watch as Manchester City race clear of them and win the Premier League title.
Just like Sheffield United who are bound to be relegated at the end of the season, Liverpool will be lucky to finish in second place or even in the top 4 cause Tottenham, Manchester United, Leicester City and Chelsea are all fighting hard to finish there.
Presently, Liverpool's front three are all out of form and shooting blancls.
The once formidable trio are no longer reliable neither is the club's back up attackers Divock Origi and Minamino. The goals has dried up and Jurgen Klopp has admitted its a big problem.
So how do you expect a team that can't score goals; don't have a fit centre back for selection and play their best midfielders in defense to win games talk more of the titles.
Liverpool won't win the Premier league title and it will be a miracle if they finish in the top 4. All the fans can donow is pray Diojo Jota recovers in time before the shit will hit the fence.