Liverpool's rise and fall from excellence to mediocrity is nothing new to the fans who have followed them for decades.
Its never easy supporting Liverpool, they always find a way to make you love the club so much you sing the club's anthem and players name with pure ecstasy and other times, you wonder why you've even supporting the club.
This season is the why part. Why the hell can't the team keep up the momentum they built last season and attack the Premier League title like they promised to do. Failing behind six points from Manchester United and soon eight points to Manchester City is just irritating..
Missed chances and out of form strikers- Liverpool struggles can be linked to the dry spells suffered by Sadio Mane and Mohamed Salah. Both players have now failed to score in five Premier League games and that has impacted on Liverpool's form.
Without both men scoring goals, no other player is capable of doing so which doesn't read on the team. Jurgen Klopp can't deny it, his team lack the killer touch and it will be wise to bring another striker this January to add firepower to the team.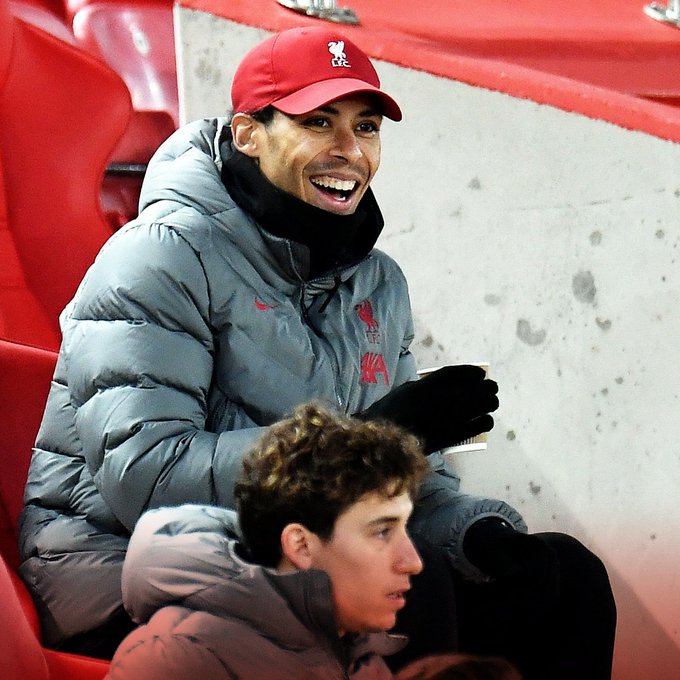 Van Dijk's absence has made the team vulnerable- Van Dijk isn't just a world class defender who keeps out goals and organize the defense, he is a threat going forward especially during set piece.
His aerial prowess is excellent and his ability to ghost in the box and score goals stretches the back line and allows Mohamed Salah and Sadio Mane spaces to shoot and score. His injury and that of Joe Gomez made Liverpool weak and vulnerable at the back.
Fabinho's has done a good job at the back but the truth be told, he is not a central midfielder.
The best midfielers playing out of position– Imagine a Liverpool team with Fabinho, Jordan Henderson and Thiago Alcantara or Gini Wijnaldum in midfield, they will be unstoppable. Fabinho don't score too much goals but his ability to loft brilliant pass over the top is currently unmatched by any other player.
Fabinho also has ferocious shoot that always finds the back of the net and, his interception is unmatched.
Liverpool need a player of that quality in midfield but without a cover in defense, a top midfielder like him and Jordan Henderson are played out of position.
Liverpool's second string of players aren't playing well– The Reds are struggling for form and consistency because the second string of players aren't stepping up and helping the team.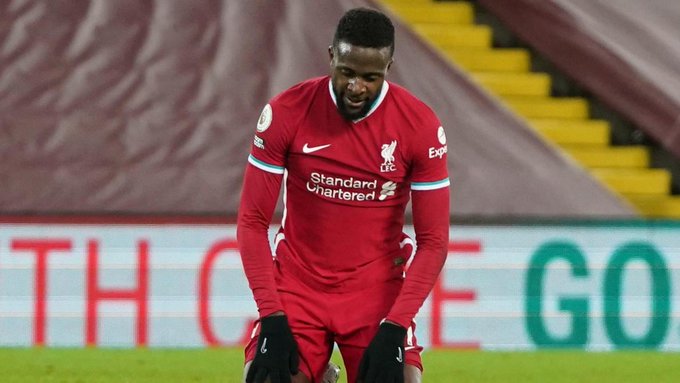 Xherdan Shaqiri, Takumi Minamino and Divock Origi aren't scoring goals neither are they assisting the team. Origi's shameful miss against Burnley clearly illustrates how average the attacker is.
Jurgen Klopp's Plan B and the need to build centrally– Klopp's one dimensional style of attack has been figured out and nullified by the rest of the Premier league team.
The manager must create a plan b and find a way to kill off chances without passing too much and allowing the opposition to reorganize quickly.
Last season it took Liverpool just 2 passes from Van Dijk To Arnold and into the box. 10 seconds was all it took for Liverpool to try an attempt on goal and that always catches the opposition unaware. The opposition had little or no time to re-organize before Liverpool strikes.
Now, Liverpool play too much passes and allow the defense to sit very deep and soak up the pressure. Klopp must revert to the old ways and instantly go for the attack and ensure Liverpool are very fast in building up play rather than passing endlessly.