After 16 years of donning the Catalunya jersey Lionel Messi will finally be able to remove it and replace it with a blue and white strip jersey. He will be moving to the French capital to play for one of the biggest and richest club in Europe.
Messi will be going to PSG who are adamant of paying him whatever he wants but, the 33-year-old isn't going to Paris for money, he is going there for pride.
Sadly, his pride has been dented, bruised and almost damaged thanks to Barcelona's former president Josep Maria Bartomeu and the club's sporting director Eric Abidal who shifted their incompetence and mismanagement of the club to him.
Both men tried blaming Messi for everything wrong including the 8-2 hammering by Bayern Munich.  
Now, details of Messi financial earnings have now been revealed despite all parties who were involved in the discussion ensured it will be confidentiality. Messi has earned close to €550,000m in 4 years with Barcelona despite the club's suffering a mammoth €1.2 billion debt.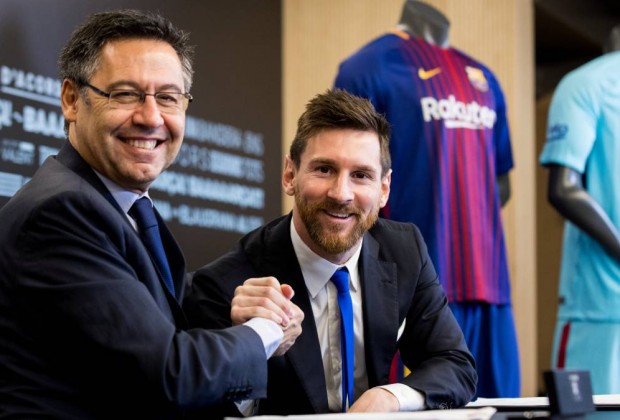 His astronomical earnings is now blamed by some fans as the reason why the club is unstable and close to going bankrupt even though some important personalities has tried dissuading others from believing such talk.
Messi pride might have been dented a bit but, the Argentine is still standing strong and aiming to leave this summer for PSG cause he believes his chances of winning one more Champions League trophy can be achieved in the Parc Des Prince and not Camp Nou.
He wants to win the Champions League trophy and go tie with his biggest rival Cristiano Ronaldo on five apiece.
If helps PSG win their first even Champions League trophy Messi pride will be fixed and everything about Barcelona will be forgotten.
He will then be rememered as a Barcelona legend and one of first legends to win PSG an European trophy.