The expectation at Juventus are so high, so high that even the incredibly gifted Cristiano Ronaldo can't reach.
Everyone knows Juventus main reason for signing Cristiano Ronaldo was to boast the club's earning, make Seria A attractive to watch and off course, win the Champions League.
Ronaldo has achieved the first two for Juventus but the third has proven much difficult than first thought Juventus will not win the Champions League with Cristiano because the 35-years-old and has lost that energetic display that characterized his game in the past.
That ability to run the full length of the pitch with power and purpose before shooting accurately to goal or that ability to dribbling 4 or 5 players before finding an unmarked player to trade the ball to score or going all the way himself to score.
That swashbuckling football is gone and now, Ronaldo depends more on short burst and shoots. He is now an orthodox striker who shoots when he sees spaces and scores goals. He will not dribble, run like a crazy person nor press the defenders incessantly to win the ball back unfront before launching counter attacks.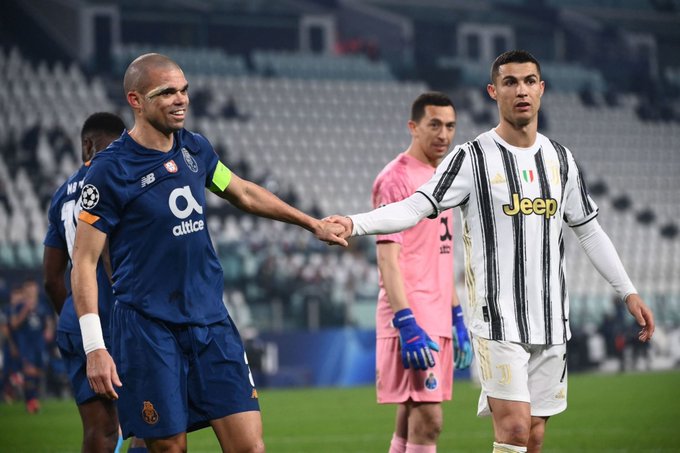 Ronaldo will not do that and Juventus should've known.
Juventus should've built a world class team capable of winning the Champions League with or without Cristiano Ronaldo. But not to depend on him to deliver like he did with Manchester United and Real Madrid 10 or 4 years ago.
Time has passed and Ronaldo has slowed down.
Ronaldo will leave Juventus this summer and likely join PSG were no one will depend on him to deliver the Champions League trophy but rather, allow him score the goals he loves to score.