Liverpool are reportedly interested in bringing back Luis Suarez to Anfield. Sources from Spain reveals from that Liverpool are already preparing for Mohamed Salah departure this summer and will cushion the blow by bringing back Luis Suarez who has already scored 19 goals in 25 La Liga games.
The Reds are also plotting an audacious bid to resign Philippe Coutinho. Liverpool are willing to match the £35m Barcelona are willing to accept for his transfer but, will reduce his wage from £200,000-a-week to £130,000-a-week if he accepts to join the club.
But bringing back Luis Suarez and Philippe Coutinho frankly don't make sense and this is why;
Suarez and Coutinho are the past and Liverpool need to move on- This season has shown that Liverpool really need to strengthen their defense rather than their attack.
The injury to the Reds most reliable defenders Virgin van Dijk and Joe Gomez massively exposed Liverpool fragile back and subsequently ended their title defense.
Jurgen Klopp need to sign at least two world class players to provide cover for Van Dijk and Joe Gomez while ensuring the injury plagued Joel Matip leaves the club this summer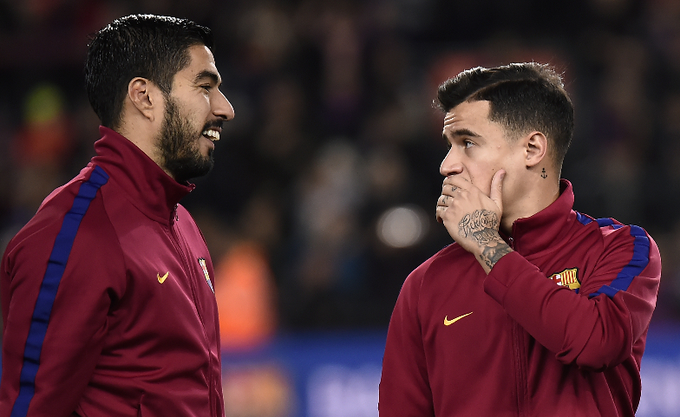 Coutinho has lost the spark while Suarez will struggle with Klopp's Gegen pressing– The Coutinho of today is not the Coutinho we all loved to watch 6, 7 yeas ago.
He has lost that mazing runs, incredible link up play, incisive passes and long range stunners. That vibe, finesse and motivation is all gone. Now, the the 28-year-old is just another midfielder who is living on past glory.
Probably the reason why Barcelona are open to selling him for just £35m. Suarez meanwhile don't have the legs to press relentlessly like Roberto Firmino or Diojo Jota. The 34-year-old will pick up mulitiple hamstring injuries before the season ends.
Coutinho and Suarez won't accept bench roles– If both players return, who will then replace? I can't see Jurgen Klopp benching Diojo Jota or Roberto Firmijno for Luis Suarez, cause their movement and pressing allows Mohamed Salah and Saido Mane to consistently goals.
And in the midfield, Jurgen Klopp will not drop Thiago Alcantara, Jordan Henderson or Fabinho for Coutinho. Those three will be massive next seeason in Liverpool bid to recliam the Premier League title off Manchester City
Suarez and Coutinho will not accept bench role at Anfield and will certainly say no to the Reds propose. Therefore, its highly improbable seeing Luis Suarez or Philippe Coutinho at Liverpool next season.