The clash is over, Real Madrid have beaten a spirited Liverpool team who came with a game plan but undone by the referees' poor officiating.
Los Blancos didn't win because they were better, they won because most of the class were strange and frankly personal. The decision not to award Sadio Mane a single foul committed on him was really embarrassing.
Referee Felix Brych ignored the consistent calls from Liverpool players to take a look at the foul committed on Mane and award him a free kick or brandish a card to Real Madrid's chief culprit Lucas Vasquez but, shamefully, the referee ignored the calls.
Later, he was seen joking with Karim Benzema, Thiabaut Courtois and other Real Madrid players in the second half before kickoff.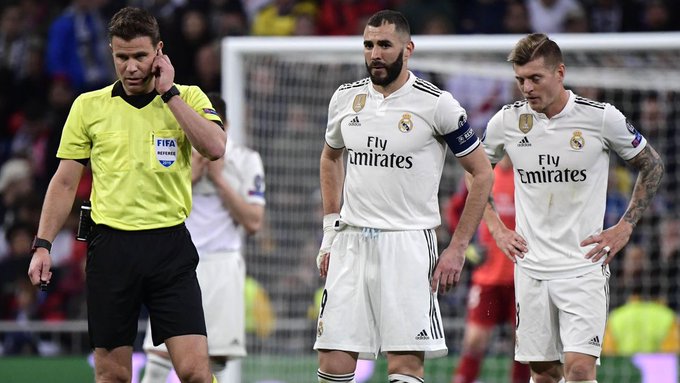 The message was clear for all to see, Felix was backing Real Madrid to win not Liverpool and his subsequent decision in the second half against Liverpool and Sadio Mane proved it.
UEFA must look into this game and ensure Felix Brych never officiating any match involving Real Madrid again.
He helps them to win games they shouldn't have won {2017 against Bayern Munich in the quarter final, 2018 against Juventus in the semi final and 2021 against Liverpool in the quarter final}