Real Madrid is the most successful European team in history have won 13 Champions League along with a host of domestic trophies. The club have produced legends of the game and created moments that fans will savour for ever.
From Zinedine Zidane volley against Valencia to Cristiano Ronaldo's bicycle kick against Juventus and Gareth Bale's stunner against Liverpool. Real Madrid never finals to disappoint. They're a wonderful club.
Crown on their shield- Real Madrid C.F., also known as the 'Madrid Club de Ftbol,' was founded in 1902 and was originally known as the 'Madrid Club de Ftbol.' In 1920, King Alfonso XII inserted the word "real" in front of it, which means "royal," in recognition of the team's international success. The crown symbol on the shield appeared after the name was modified.
Real Madrid was founded by two brothers– Real Madrid was founded by two brothers in 1902. Carlos and Juan Padros Rubio founded Real Madrid Football Club in 1902. Juan was elected the club's first president, and was replaced by his brother Carlos, who was instrumental in the creation of the Copa Del Rey.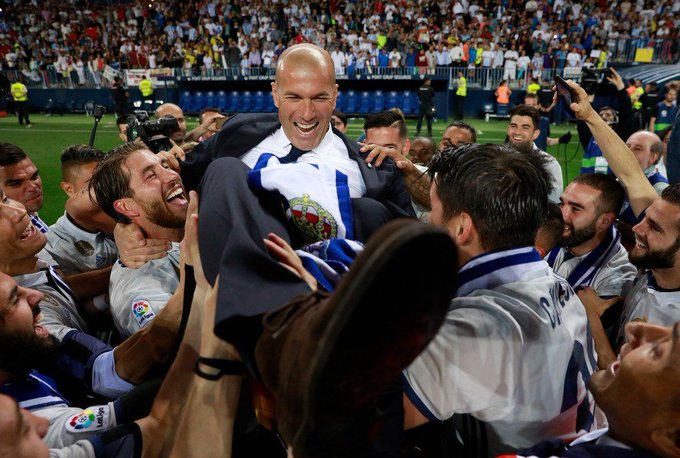 Real Madrid has never been relegated– Real Madrid is one of the three teams in the Spanish La Liga to have never been relegated to the second tier. Atletico Bilbao and Barcelona are the other two illustrious teams.
Santiago Bernebue stadium is named after former Real Madrid president– Real Madrid called their stadium Santiago Bernabeu after former president Santiago Bernabeu Yesto, who took over the club after WWII and did an incredible job rebuilding it.
His unwavering commitment to keeping the club up and running astounded everyone, which is why the stadium is still named after him after all these years.
European supremacy– Real Madrid is also the first team to win the European Cup five times in a row, from 1956 to 1960. The achievement astounded everyone and awarded them the UEFA Badge of Honour, which they still wear today.
Richest and most popular team in the world– Real Madrid is the world's richest and most famous club, with a fan base of over 228 million. The club is performing admirably under Florentino Perez's leadership, despite the fact that he may have erred in attempting to create the European Super League.
Biggest win– Real Madrid's biggest win came over Barcelona in 1943, and it was the club's biggest victory ever. In La Liga, the club beat Barcelona 11-1.
Champions League trophies- Real Madrid has won 13 Champions League titles, making them the only team in history to do so. From 1956 to 1960, they were the first to win five years in a row, and from 2016 to 2018, they won three times in a row.
Most Ballon d'Or wins– Real Madrid has produced more Ballon d'Or winners than any other club in the world, with 27. Cristiano Ronaldo has won it four times, led by Zineidne Zidne and Ronaldo Dil Lima, who have each won three times.
Zinedine Zidane rich history– Zinedine Zidane has a strong background with Real Madrid, having won the Champions League as a player, an assistant coach under Carlo Ancelotti, and then as a manager.