Managing Real Madrid is one of the toughest jobs in the world and yet, Zinedine Zidane has made it easy with his incredible coaching style and man management skills.
He has managed to win 11 trophies in 4 years while broken countless European and league records in the process. That achievement has superseded most of the club's greatest managers but still, the French tactician is under pressure to keep proving himself.
Shamefully, the Spanish media are still questioning his credibility and asking him every 3 or 4 weeks if he will be sacked soon or at the end of the season.
Cleverly, Zidane tells them he will step aside if the club don't want him to continue just to dampen the pressure.
It is really a shame that Zidane and his Real Madrid team is always criticized for their performance despite their success over the years in both domestic and European front.
Zidane did what no manager in history did. He won 3 consecutive Champions League in a row. He also lifted 11 trophies in 4 season and yet he is expected to be sacked if he finishes this season trophy less.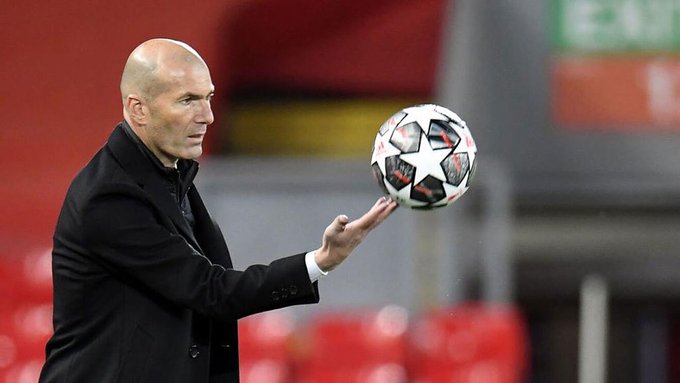 That a sharp contract to Jurgen Klopp and LIveprool. The Reds will end this season trophy- less and might not even finish in the top 4 and yet, Klopp has the full backing of the owners, the fans and even the English media.
If that was Zidane and Real Madrid, the Spanish media would've written endless artilces of why Zidane should be sacked right away.
In fact, even the club president would've visited the club's training ground every match day defeat to encourage Zidane to arrest before finally pulling the plug. He won't care less if the club have suffered 56 injuries nor will he care to remember that no major signing was made this summer.
But despite the set backs, Zidane still lead Real Madrid to the semi final of the Champions League. The club is still in contention to retain the La LIga title and all they need to do to become La Liga champions is to win their four remaining matches in a row.
Sadly, that is not enough for Real Madrid who are reportedly plotting to replace him with Germany's head coach Joachim Low at the end of the season.
That betrayal from Los Blancos is heart wrenching to be honest but Zizou wouldn't care less if he is sacked if Madrid don't win a trophy.
He will gladly leave this summer and hopefully join a club that will truly appreciate him for his worth.