Premier League golden boot winner Harry Kane will likely be leaving Tottenham Hotspur after 16 trophy less years at the club. His next destination is up in the air as several clubs are currently jostling for his signature.
At the moment, Manchester United are the firm favourites to sign the England captain but joining them frankly won't make sense and this is why.
–Kane wants title, Manchester United win titles– Harry Kane's dream is to win major honours for his clubs just like his pairs. He wants to hoist aloft the Premier League, the FA Cup, the Caraboa cup and hopefully, the Champions League.
But those he really think he can achieve that fate with Manchester Untied knowing how dominant Manchester City have been under Pep Guardiola.
City are the best club in Manchester and soon Europe. This is why joining United ahead of City don't really make sense
– Solskjaer is an average manager, he can't fulfil Harry Kane's title ambition– No disrespect to Ole Gunnar Solskajer but the truth has to be said. He is not capable of building a world class team at Manchester United neither can he build a title wining team around Harry Kane if he those arrive.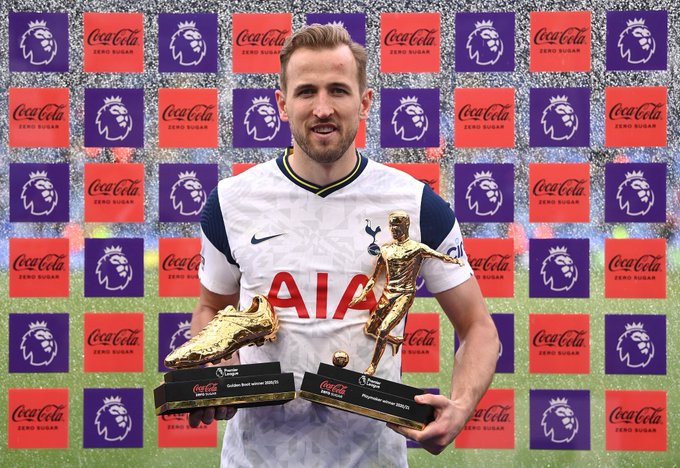 Kane needs a complete team to achieve his dreams. Chelsea or Manchester City currently equipped to win major trophies not United.
– The owners are washed up and only interested in money- Everyone associated with Manchester United want the Glaziers family out. The fans want a new management in place cause those currently controlling the club are washed up and only interested in making more money not the success of the club.
– Manchester United need defenders not strikers- United already have four strikers in Edinson Cavani, Marcus Rashford, Mason Greenwood and even Anthony Martial fighting for first team football.
Bringing in another striker don't really make sense knowing that United's major problem is defense. They need one or two top defenders who can keep out goals and provide them with the platform to win games.
What United currently needs is a world class defender like Raphael Varane to partner Harry Maguire and not another expensive striker.