Switzerland are through to the quarter final after beating France 5-4 on Penalties. This shocking result will certainly send chills down the spines of Didier Deschamps who in a million years will have thought Switzerland was capable of knocking out the world champions.
The world champions though have e themselves to blame after crawling back from a first half defeat to push ahead with a 3 goals lead thanks to Karim Benzema and Paul Pogba whose goals were sublime.
3-1 was the score line in the 80th minute and all France had to do was manage the game afterwards but, shamefully, they allowed H. Seferovic score in the 81th minute to give Switzerland hopes before M. Gavranovic made it 3-3 in the 90th.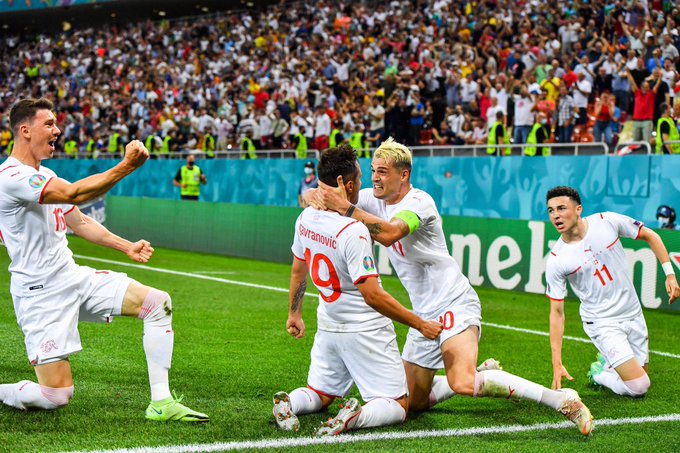 The game went to extra time but no one was capable of scoring until the spot kicks had to be used to end the match. Everyone scored except Mbappe whose miss meant France were out of the tournament.
Frankly, this is the biggest shock of the tournament and Mbappe's worst international game.