The dethroned Premier League champions are yet to restock the team despite suffering a injury hit campaign last season. Liverpool have signed just one player in Ibrahima Konate to further strengthen the defense while neglecting other crucial areas of the pitch.
Crucial areas like the midfield which is currently lacking the combativeness, energetic running and dynamism of Gini Wijnaldum. And the attack, which massively needs an upgrade judging from last season performances of the Reds strikers.
Liverpool can't be relying on Mohamed Salah to score all the match winning goals despite having Roberto Firmino, Diojo Jota and Divock Origi who are all top 9's..
But, Jurgen Klopp isn't to worried like everyone else having understood his team's biggest strength and why Liverpool season's will be better.
Last season revealed more to Klopp about his Liverpool team than his previous 3 seasons at Anfield. The manager realized Liverpool's biggest strength was their centre halves and not really their midfield or attack.
With Van Dijk marshalling the back line, Liverpool are more secured in the back and that helps in transition to goal during attacks.
Added to that, Van Dijk creates goal scoring opportunities from deep with his vertical passes to Mohamed Salah and Sadio Mane when on the run. In fact, the Dutch captain contributes in attack by pushing forward with purpose to score goals during set pieces or even counter attacks.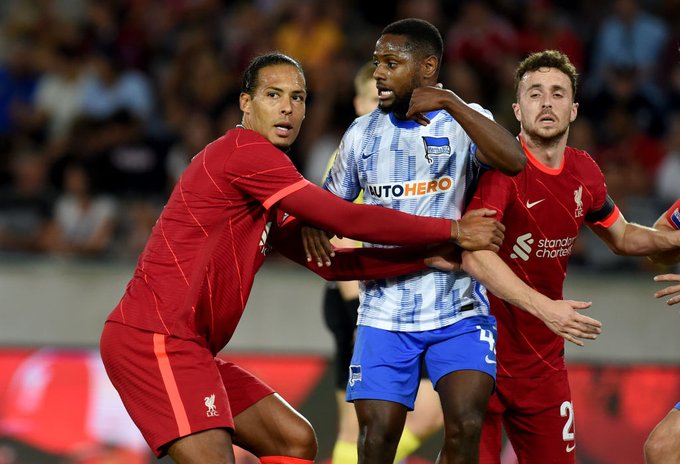 Van Dijk is an asset and Klopp really missed him.
The manager also understood that Liverpool don't really need a excellent midfield to win games. All they need is a midfield willing to press incessantly: a solid defense and a very good attack.
Cause, the wing backs, Trent Alexander Arnold and Andrew Robertson already play as orthodox wingers or right and left midfielders.
Klopp also realized that Sadio Mane's plays better when there's something to aim for. The Senegalese psychologically switches off when Liverpool suffer and then instantly switches back on when the rest of his teammates are going for a specific title or aiming to finish in the top 4.
Mane don't have bad days, the team does and he just goes along.
Having realized his team's main strength and weakness, Klopp isn't really worried if Liverpool sign or don't sign Gini Wijnaldum's replacement or another striker to support the attack.
He is just happy to see Van Dijk and Joe Gomez back.