Nigeria is on the verge of implosion and those who are responsible for setting up the bomb are beginning to confess knowing that they're no longer immune to the bomb.
Kunle Olawunmi, a former Navy Commandment and one time Deputy Director of the Defense Administration was one of those people who ensured Muhammadu Buhari became president despite warnings from various America Intelligence unit.
America was worried about Buhari's personality and strong affiliation with Boko Haram and warned the likes of Kunle, the DSS, NIA and other meaningless security network of the danger Buhari's government will bring to everyone.
But rather than listen and find reasons to say no to Buhari they all turned a blind eye and forced Buhari on everyone.
Today, Kunle, the Northern Elites, politicians, past and present governors and even youths who kept screaming '4 plus 4' are now lamenting over worsening situation of the country.
10 reasons why Nigeria will breakdown like Afghanistan
The military is weak and corrupt- Some years ago, the Nigeria military was once regarded as the strongest and incorruptible institution in Nigeria. They were disciplined, organized and very well trained. But today, they're the opposite of everything that once made them unique.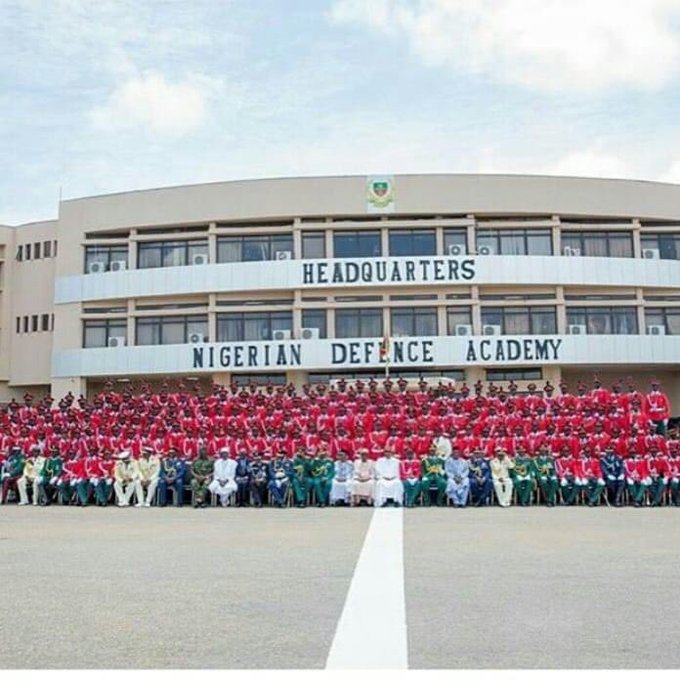 Corruptions has weakened the foundation of the institution and the recent attack on the Nigeria Defense Academy sums up how weak they've finally become. Till this day, no single culprit have been caught despite the cold blood killing of Major General and two sergeants.
Top government officials are sponsoring terrorists– Kunle Olawunmi revealed on Channels TV that top ranking government officials especially governors of the Northern extracts are sponsoring Boko Haram, Fulani Herdsmen and some notorious elements in the state.
A government that sponsors Boko Haram do not deserve to be in power and soon the people will accept any group that can deliver them a better nation.
Ethnic and religious confilict– Nigeria is currently divided between ethnic and religious lines at the moment. The Southern part of Nigeria who are predominantly Christians no longer want to share Nigeria with the Northern part who Muslims due to many reasons.
The biggest reason is the creation of Boko Haram and Fulani Herdsmen which is devouring the North and trying to spread to the South.
Terrorists have infiltrated the government and now taking up top military and political positions– Nigerians are fully aware that terrorists are in power or, those who sympathizers with terrorists are now occupying positions of powers.
People like Isa Pantemi, the current minister of Communication and Digital Economy is a known terrorist sympathizer and once recorded to have incited religous war that lead to deaths of hundreds in Bauchi State.
Such a person should never be in the corridor of power.
People are becoming sympathetic to the fighters especially freedom fighters– Boko Haram are no longer killing and maiming men, women and children like they use to, now, they taking their fight to the government while ensuring protecting and feeding the weak and vulnerable.
Their action is winning them praises from the locals who are now refusing to share details about their whereabouts with the government and other security agencies.
In fact, people now support freedom fighters like Nnamdi Kalu and Sunday Igboho ahead of legitimate government which is a problem. They believe two men care more about their future and those of thier children more than the 'so-called government'.
People no longer trust the government and its security apparatus– Nigerians feel more safer without the security agency then with it. They prefer to form their own local vigilante network then be under a very corrupt, bias and trigger happy security operatives called the police or army.
Poverty and hunger is ravaging the country-Thanks to President Muhammadu Buhari's failed government, people are struggling to make ends meet and feeding on scraps. People want to live better and if Boko Haram can deliver them a government of equality, peace, jobs, infrastructural development, justice and others, they certainly put them in power.
Embezzlement and Stupendous waste of money by the leaders- A nation without embezzlement and stupendious waste of public funds will develop but without it, it will be the next Afghanistan. Nigerians aren't stupid, they know what is going on and will one day revolt.
Thier revolt might be the beginning of a new Nigeria or the end of one.