Over the years, Barcelona have witnessed the arrival of some of the finest players in the world who have tried to make a name for themselves but failed. Some of them left in the club after years of dissapointment while others had to be forced out after a year.
Zlatan Ibrahimovic– The Swedish superstar might have represented seven clubs in his astonishing career but there's one cub he will never forget because of the sad experience. Ibrahimovic might have won the 2009 La Liga title but his well documented fall out with Pep Guardiola will hurt him forever.
Ibrahimovic still scoffs Guardiola till today after the Spanish tactician kicked him out of the club.
Alexis Sanchez- The talented Chilean international arrived Barcelona in 2011 from Udinese and made an instant impact at the club. But after a while, Sanchez began to struggle with fitness, form and confidence and was eventually sold off to Arsenal were he regain his composure.
Miralem Pjanic– The Bosnia international made a big mistake leaving Juventus for Barcelona in a swap deal with Arthur. If he had known Barcelona will treat him this way, he would've rejected them and stayed in Juventus were he was racking up domestic trophies for fun.
At Juventus, he was treated like a king but at Barcelona, he was just another fringe player who had to leave as soon as soon. .
Philippe Coutinho– The Brazilian might still be at Barcelona but its because no one wanted to sign him and pay him $220,000-a-week in wages. Coutinho is not the player he was 3 years ago, he has digressed and currently struggling with form and fitness. Barcelona want him gone but can't get rid off him that easily.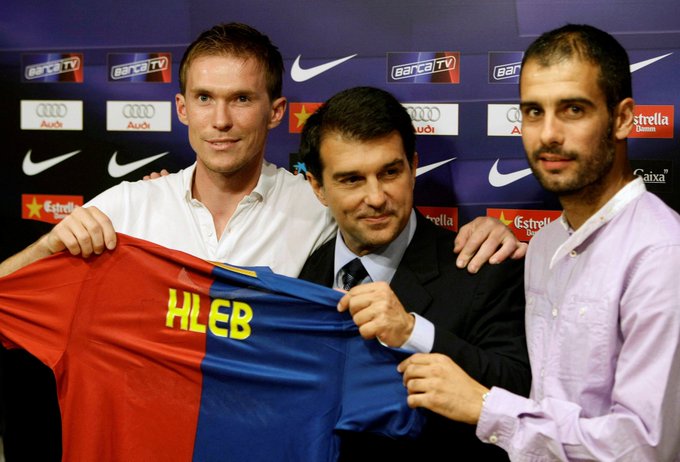 Alexander Hleb– The former Belarus international made a big mistake leaving Arsenal for Barcelona back in the 2007-08 season. At Barcelona, Hleb struggled to convince Pep Guardiola he was the right player for the club and was eventually sold to Bayern Munich after just a season at Camp Nou.
Ardan Turan– The former Atletico Madrid midfielder joined Barcelona in $34m deal back in 2015 but failed to adjust to Luis Enrique tactical setup. Enrique played a 4-3-3 formation with Neymar, Lionel Messi and Luis Suarez occupying the main offensive position while Xavi Hernandez, Andres Iniesta and Sergio Busquet played in midfield.
Turan couldn't get into the team despite been in peak condition. He want out on loan to Turkey where he struggled to regain his composure and confidence. In 2020, Barcelona got tired of him and terminated his contract.
Alex Song- The former Cameroonian international was destined to become one of the best deep playing midfielder and was reaching that standard at Arsenal until he decided to leave the Gunners for Barcelona back in 2011. At Barcelona, Song struggled to get into the first as Sergio Busquet kept performing in an unbelievable level.
Tired of his presence, Barcelona had to move him out by striking a deal with West Ham to take off their books in a $24m deal